Police graduates to create change in BOP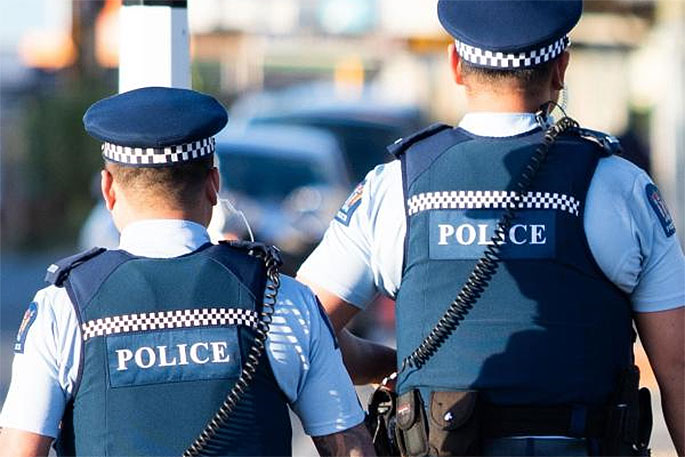 Fifty-nine new cops are graduating from the Royal New Zealand Police College today, and six of those graduates will be starting their duties in the Bay of Plenty.
One of those six graduates is Constable Jessie Latimer. She's taking up the role because she wants to help make "genuine change" in her community.
Jessie previously spent two years working at a high school in Kawerau, where she collaborated with the school, police and many other agencies to create opportunities for youth in the area.
Jessie has also worked as a personal trainer, using those skills to benefit adults with disabilities.
For the past three years, Constable Sasha-Lee Graves has been a support worker, helping to look after and look out for people with physical and intellectual disabilities and mental illness.
She says while this was fulfilling work, moving into policing will offer her more opportunities to make a difference to others, especially vulnerable people in her community.
"Hopefully one day I will be able to help people understand the different aspects of mental health through policing and how we are all connected to it in some way."
Sasha-Lee will be posted to Waikato District.
Another great role model who will be posted to the Bay of Plenty is Constable Sholto Leaso – he will receive the Leadership Award at today's graduation.
Sholto is proud of his Samoan/Hawaiian/Maori/Dutch ancestry, and says he can relate to a lot of youth in New Zealand due to his upbringing in South and West Auckland
He has previously worked in the Auckland Fish Market, and in a gym as a personal trainer.
"I know I can be a role model and someone that young people can trust."
Commissioner Mike Bush, other members of the Police Executive, and Police Minister Hon Stuart Nash will be present at the graduation ceremony today.
The parade is taking place the Royal New Zealand Police College in Porirua.
More on SunLive...