Whakatāne District celebrate Parks Week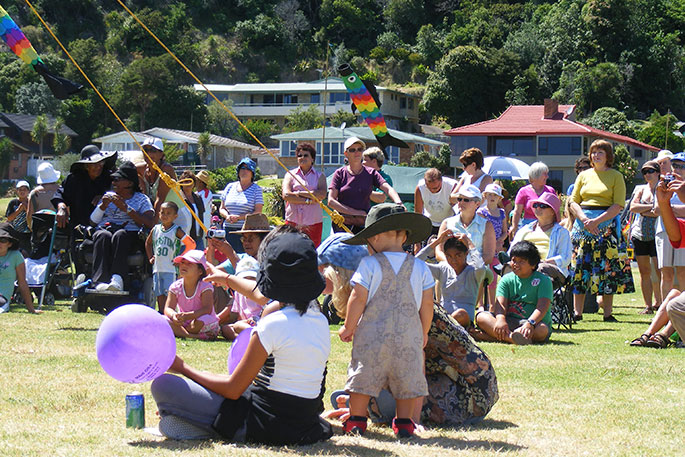 Whakatāne District residents and visitors are in for a treat with the multitude of events planned during the upcoming Parks Week 2020.
Promoted by the New Zealand Recreation Association and Parks and Leisure Australia, Parks Week is the culmination of hundreds of organisations throughout both countries hosting events to celebrate the vital role parks play in creating liveable cities and thriving communities.
This year Parks Week will span the week beginning Saturday, March 7, and focuses on how spending time in our parks and open spaces has a significant influence on our wellbeing.
From trolley derbies to shred sessions to teddy bears picnics, there is something for everyone this year, says Whakatāne District Council General Manager Community Services, Mike Naude.
"We are fortunate to live in an area that has plenty of incredible parks and open spaces," he says. "Parks Week provides an opportunity to encourage people to get out of their homes and into the outdoors, which is a really good way to improve our social and economic wellbeing."
Several recreation groups and individuals have again donated time to facilitate many exciting, free activities around the Whakatāne District during Parks Week.
"There is a huge range of events on offer for all ages and interests.
"We'd especially like to thank all those who have volunteered to support this, including organisations such as Envirohub, Eastbay REAP, Eastern Eagles Basketball Club and Dance of Life Yoga."
Parks Week highlights include The Great Eastern Bay Playgrounds & Parks Tours, Teddy Bears Picnics and the Tauwhare Pā guided walk.
For the full schedule of Parks Week events, see the events calendar on whakatāne.com. To find out what else is happening around Aotearoa, check out nzrecreation.org.nz
More on SunLive...