Omanawa murder accused pleads not guilty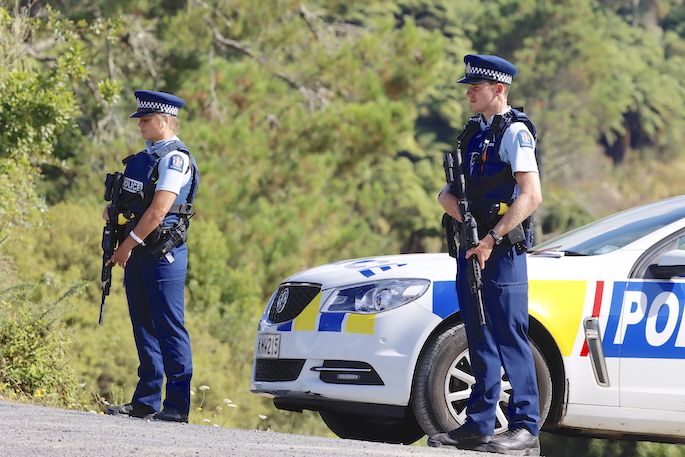 The man accused of murdering two men in Omanawa has pleaded not guilty on both charges.
Police were called to an Ormsby Lane address on February 11 following shots being fired, upon arrival they found two men deceased, police then launched a homicide investigation.
Interim suppression of the victims' names has been lifted, they are Paul Lasslett, 43 and Nick Littlewood, 32.
The 25-year-old accused of the murders was arrested at a property in New Brighton, Christchurch following the homicide investigation on February 14.
The heavily tattooed defendant, charged with two counts of murder with a firearm, appeared before Justice Graham Lang via audio visual link in the Tauranga High Court today.
His lawyer Simon Lance sought to continue interim name suppression, this was opposed by crown prosecutor Anna Pollett.
Justice Graham Lang granted name suppression which will be reviewed at the defendant's next appearance on March 4.
The accused has been remanded in custody and no bail application is being sought at this stage.
More on SunLive...