"Wire road barriers a waste of money"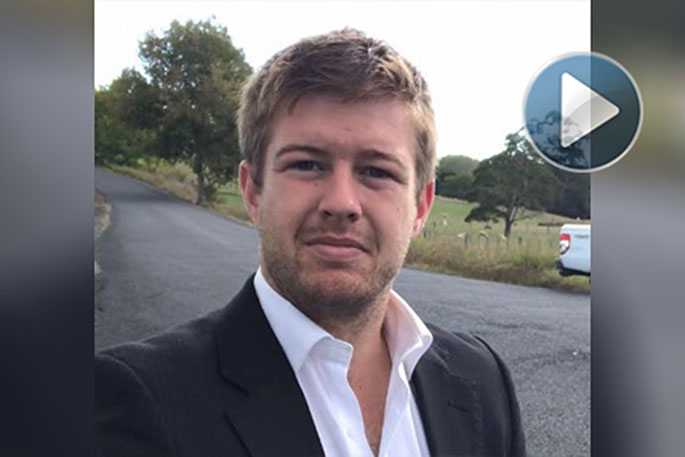 A road safety campaigner feels money is being wasted on steel wire rope barriers on the side of road when it should be spent on improving road surfaces.
In Geoff Upson's latest video, he talks about the wire barriers on State Highway 2 between Trig Road and Waihi.
SunLive spoke to Geoff and he says the wire ropes run on either side of the highway and they cost $611,000.
"It's a 4.8km long wire rope, which costs $611,000. It's part of a $105 million programme to upgrade that road, it's part of a bigger process so the $611,000 is just for that wire rope,"
Geoff's brother and his wife live in Katikati and Geoff was driving that road when he noticed damage to the rope after a crash and decided to do the video.
"The road surface right here is all bumpy and it's got dips and it looks alright in the video but to drive it, it's rubbish."
In the video Geoff uses the example of a truck hitting a dip, blowing a tyre and crossing the centre line.
He says all the wire rope is good for is preventing the vehicle from going off the road but it would still hit other traffic if it crossed the centre line.
"Let's say, for example, one of these dips back here, a truck hits it a bit quick, their tyre blows out the truck loses control.
"That trucks veering across the centre line, it's going to run straight over the top of a Suzuki Swift that's going that way or the Nissan March that's going that way and then it's going to be stopped by the wire rope and the farmer's grass is perfect.
"Those wire ropes they're not going to do anything positive except protect that farmer's paddock."
Wire ropes down the centre of the road are better at preventing head on collisions but in some instances don't improve road safety, he says.
"In some cases they don't do anything, they are restrictive for passing slow drivers.
"In a situation where a truck has a tyre blowout it's going to stop that truck from running over an oncoming car and it's also half the price, one barrier in the middle of the road is half the price of the cost of doing one either side.
"A wire rope in the centre is going to prevent a 200km/h crash, because if you've got a car going 100km/h one way and a 100km/h the other way it's a 200km/h crash, whereas at the moment on the outside, it's only protecting from a 100km/h crash with a grass paddock."
Geoff also wants to see roads around the country better maintained, without pot holes dips and bumps.
"To me it's common sense that the road surface needs to be flat or smooth.
"We actually don't have enough money, taxpayers' money, in that pool of funds to be paying for things like the wire ropes if we can't even fix the potholes."
The New Zealand Transport Agency's SH2 Waihi to Omokoroa safety improvement project is being completed in 10 stages it involves widening the road, widening the centreline, widening the road shoulders to give drivers more room and putting in roadside safety barriers where there are power poles, trees and deep ditches.
The safety improvements along the first section of SH2 between Heath Road and Trig Road have been completed.
According to the NZTA website around 40km of state highway is being made safer.
The project is being split into 10 sections to help limit the number of roadworks that people encounter along the highway. Each section will take between 12-18 months to complete. The project is expected to be finished in 2023, the website says.
SunLive has contacted the NZTA for more information and will update the story when we can.
More on SunLive...