Fires prompt stern warning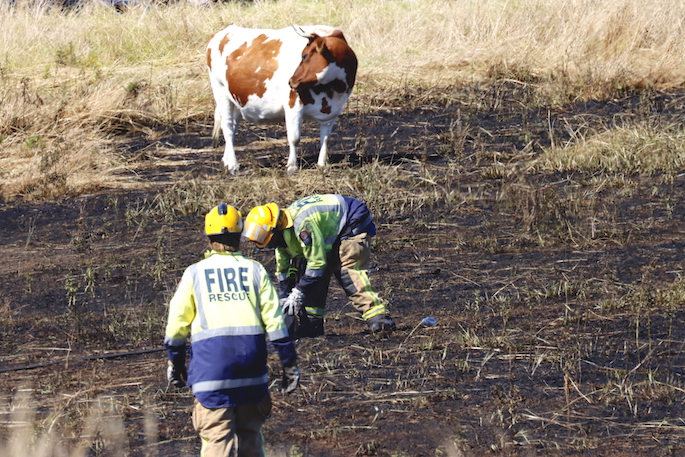 Tauranga firefighters are urging residents to "exercise common sense" and not light fires during the prohibited season following a large grass fire in Te Puna this afternoon.
Multiple fire crews attended an "out of control" rubbish fire which burnt through "1500 square metres" of a paddock on Pitau Road.
"These types of avoidable incidents are not helpful at all," says Tauranga senior station officer Len Sabin.
The fire threatened one house, and Len says residents of surrounding properties were using their garden hoses for protection.
"It was tracking towards the other houses, it could have been a lot worse.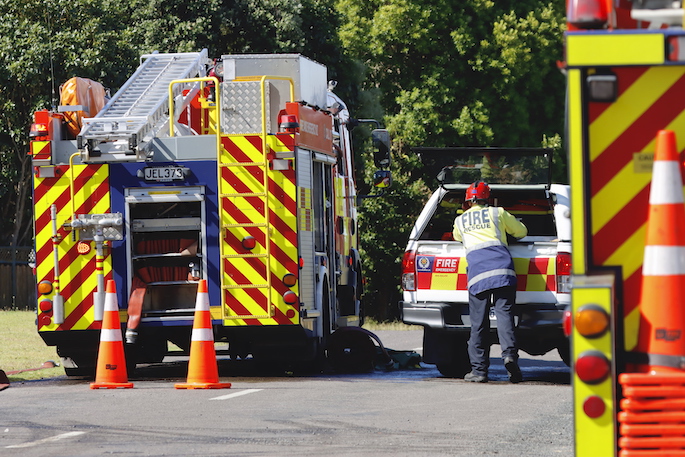 "If there were strong winds, we would have been dealing with a house fire. There's no question about it."
He says the fire "tied up" three crews, and that this is the second intentionally lit fire they have attended in the past two days.
Lighting a fire in the middle of a dry field is never going to have a good outcome, says Len.
"Please, please exercise some common sense. Be cautious, and if you're not sure get in touch with your local fire station.
"It's a prohibited fire season at the moment, so lighting a fire is a big no-no."
Len says the person who lit the fire in Te Puna will either receive a warning or a fine.
For more information, visit https://www.checkitsalright.nz
More on SunLive...