Tauranga encouraged to get on their bikes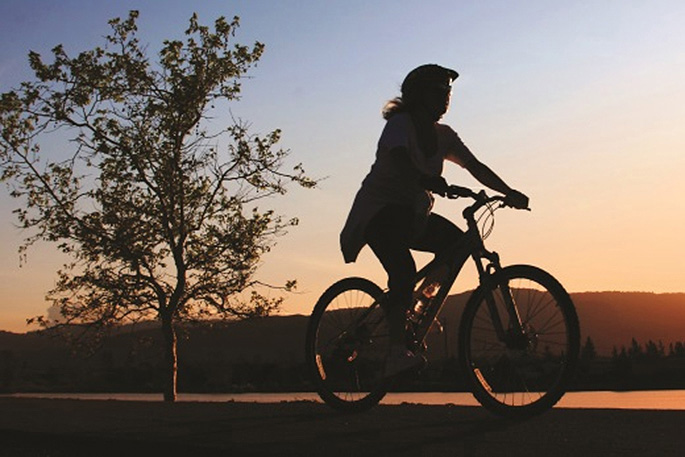 Get on your bike and get moving for the annual Go By Bike Day on Wednesday.
Part of Sport Bay of Plenty's Bike Month calendar of activities, Go By Bike Day encourages people of all ages to swap their car trips for a bike and discover the benefits of cycling.
Sport Bay of Plenty recreation team leader Sonia Lynds says Go By Bike Day is a great way to get active and incorporate physical activity into the daily routine.
"A bike is an easy way to get around town, and a good chance to use that sedentary time in a car to get moving and active.
"The health benefits are numerous, including better heart health, improved joint mobility and improved mental wellbeing that comes from being active and outdoors."
Sonia points to Ministry of Health recommendations that adults do at least 2.5 hours of vigorous physical activity spread throughout the week.
"Go By Bike Day is a fun way to try cycle commuting and to start forming some healthy physical activity habits while the sun is shining."
To support and encourage cycle commuters, Go By Bike Day will include refreshment stops along popular cycle commuter routes between 6:45am and 9am on Wednesday 26 February around Tauranga and Mount Maunganui.
This year cycle commuters also have the chance to win an iPad by registering at a pit stop.
Riders are encouraged to share photos of their cycle adventures by using #BikeMonthBOP across social media or tagging the Play in the Bay Facebook page.
Pits stops will be located at Red Square, Tauranga central, 633 Cameron Road, Corner Chapel St and Maxwells Rd, Harbour Bridge (marina, cycleway side) and Omanu Bowling Club.
For a full list of Bike Month activities, events and competitions, visit www.sportbop.co.nz/bikemonth.
More on SunLive...