Big Bike Film Night comes to Tauranga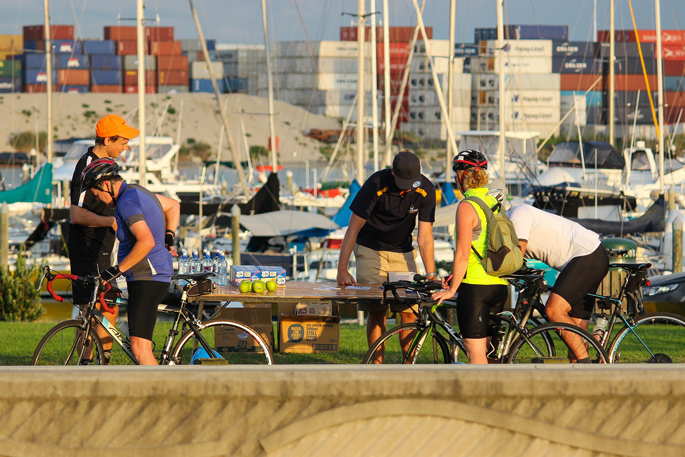 The Big Bike Film Night returns for 2020, and is pedalling into Tauranga on Wednesday, March 11.
Described as a feast of short films devoted to the bicycle and all who ride it, the Big Bike Film Night is a collection of international and New Zealand movies specifically selected by Taupo based curator Brett Cotter.
The dynamic concept showcases cycling films from the unforgiving shores of the Faroe Islands to the urban neighbourhoods of Auckland, to a bikerafting expedition on the west coast wilderness, with a selection offering plenty of appeal and thrills for pedal patrons and movie goers.
"We search for the very best cycling short films from around the world that are inspiring and tell a story. Above all, this collection celebrates the ordinary bike, with ordinary people and out of the ordinary stories," says Brett.
"This, our sixth collection, features the full array of cycling genres with something for everyone, whatever your ride is. Expect action, drama, humour and plenty of inspiration in the 2020 mix with twelve short films being presented."
This year's exciting line-up of movies includes a story that reminds you of the importance of finding your 'why', and that with a bike you can find a worthy journey in your own backyard.
There's a movie that shows inspiration can come in all shapes and sizes – sometimes that shape and size is an unwavering seven-year-old girl who likes to ride BMX, three adventurers bikerafting across one of New Zealand's most remote National Parks, an uplifting story about the power of two wheels and a community built through.
One of the outstanding films in the 2020 collection shows what it takes to compete one of the most extreme triathlons in the world.
Following the passage of three inspiring first timers on their way to IRONMAN TAUPŌ including Tauranga local Steven Nadollek, whose heart stopped for 14 minutes while training for the half IRONMAN Auckland four years ago.
'Being Unstoppable' provides three moving and motivational stories of ordinary attendees who surprise themselves.
"Our event celebrates cycling in all its glorious shapes and forms," says Brett.
"Regardless of whether you're a cycling fan or a cinematography fan, this is something that everyone should see."
The Big Bike Film Night screens in Tauranga on March 11, 2020, 7pm at the Graeme Young Youth Theatre, Tauranga Boys' College.
For more information and to buy tickets visit www.bigbikefilmnight.nz
More on SunLive...