High-risk offender crackdown in WBOP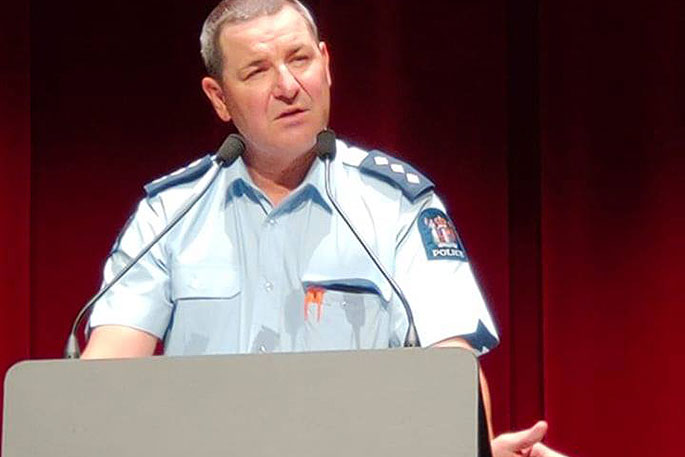 High-risk wanted criminals will be the new focus for a group of Western Bay of Plenty cops.
Recent overt violence - including shootings, a double homicide, and the police shooting of a man who opened fire on officers - unsettled many who live in the area.
"Further resources will be put into organised crime at area level," says Western Bay of Plenty Police area commander Inspector Clifford Paxton, "along with re-purposing one of our groups to focus on high-risk wanted individuals."
"There's little point in doing a whole lot of investigative work if we're not going to hold offenders to account," he told a community meeting in Tauranga last week.
Gang tensions aren't new to the area, he says, but are heightened with new groups moving in.
It's like a business with a direct competitor setting up shop next door, he says, and there hasn't yet been a "re-balancing".
"Fundamentally, we're dealing with a meth issue, the distribution of meth," says Tauranga Mayor Tenby Powell. "To be crude about it, a turf war."
He thinks beefing up protection to stop meth getting in is a sensible place to start, though some in the crowd thought we should curb demand.
Clifford says the Western Bay of Plenty has conditions which fit the drug trade, including being a reasonably affluent area and one where dealers can import goods.
Tension and shows of force between gangs are not new, he says, but they don't normally spill over into the community.
"On this particular occasion, violence has been used and it has been very, very overt ... our community has been aware of it. But that tension has existed for a number of years."
Anyone who sees crime should stay calm, remain vigilant, remove themselves from the situation, and report it, he said.
As for gangs, he believes they exist because people are disconnected from society.
"We need to find some other way to provide them with a connection."
More on SunLive...