Eight die in weekend crashes in North Island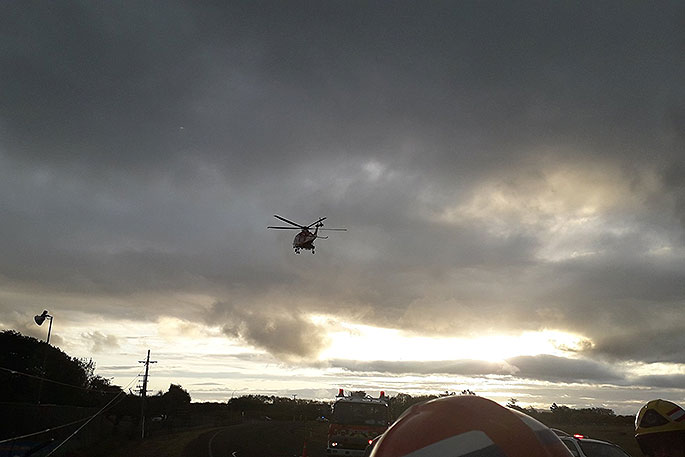 The road toll stands at eight this morning following a horror weekend on the roads in the North Island.
An infant is in critical condition in Waikato Hospital following a double fatal crash in Cambridge.
Claire Allen and James New were among the first to the scene of the fatal on Saturday at about 5.40pm. "Panic mode" set in when they saw an infant, still strapped in its car seat, being pulled from the car.
Allen collected blankets and ran barefoot across shattered glass to comfort it.
The child's parents died in the crash.
The serious crash unit is investigating the cause of the crash.
In another crash, one person died and several were injured after two cars crashed on Morrinsville-Tahuna Road at about 10.30am on Saturday.
About 7.15pm, police were again deployed, this time to State Highway 25 near Pipiroa.
They later confirmed the sole occupant in the single-vehicle died after the car hit a power pole.
"One of the hardest callout types we get tasked to, where unfortunately the sole occupant of the car didn't survive," says a post on the Thames Volunteer Fire Brigade Facebook page.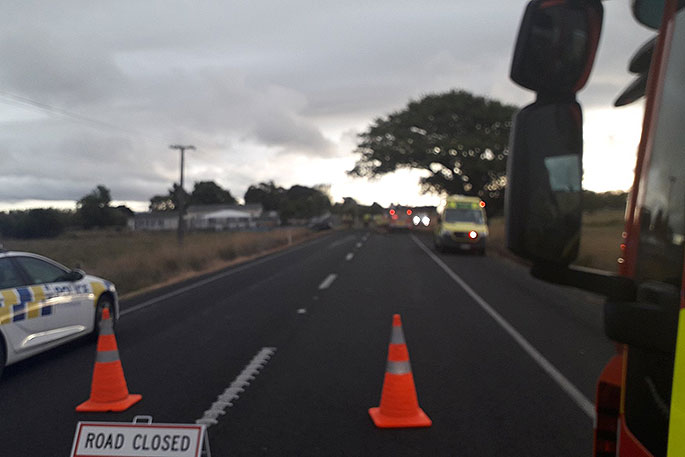 "We'd like to extend our condolences to those affected by this, and the only people who know the reason for the accident are the crash investigation team, so please avoid any speculation."
On Sunday, one person was killed in one of two separate crashes near Piopio about midday.
And in Northland, three people were killed and a child was critically injured after a vehicle slammed into a tree.
Drivers are being warned of "summer ice" on the roads following the weekend's rain.
"After an extended run of warm, dry summer days like we've had, any rain can result in slippery road surfaces, otherwise known as summer ice," says NZTA systems manager Rob Campbell
"Even a very small amount of rain can make the roads very slippery. In fact, it can be more hazardous than heavy rain because grime and exhaust particles that have built up on the road take longer to be washed away.
"The combination of light rain and summer grime creates a slippery film on the road," says Rob.
"We advise anyone who is driving in the rain or on a damp road at this time of year to take extreme care. The slippery film on the surface of the road is invisible, so don't assume it's not there just because you can't see it.
"We ask that drivers keep safe in these conditions by increasing their following distances, reducing their speeds and taking extra care."
More on SunLive...