Freak storm causes damage around Tauranga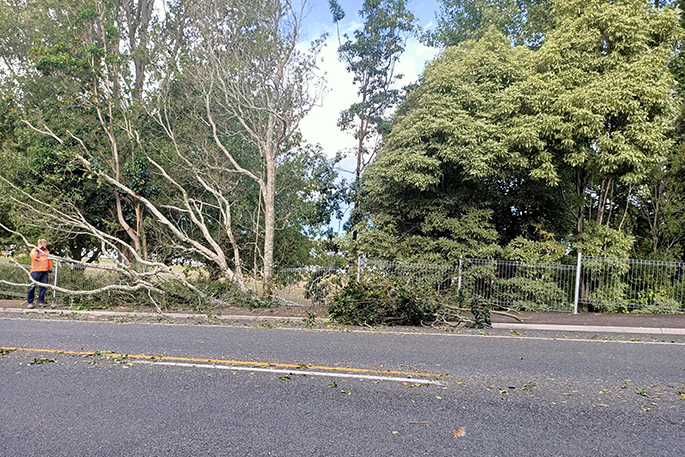 A storm that came through Tauranga late this afternoon has caused a large branch to come crashing down on Devonport Rd.
A SunLive reporter in the area says the branch has smashed the fence above Memorial Park on Devonport Rd.
"That's a very strong fence and it's completely smashed under the weight of that large branch."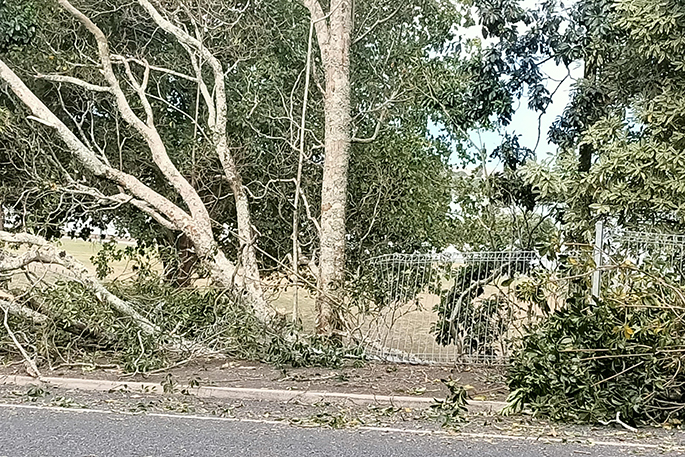 The freak storm passed across Tauranga between about 4pm and 5pm on Sunday afternoon.
"I drove from Otumoetai to the airport and it was a torrential downpour," says a SunLive reporter.
"There was flooding on Hewletts Rd near the entrance to the Tauranga bridge marina. The water was on the shoulder of the road, but would have been up to the top of the car wheel tyres if you'd driven through it."
There are reports that there may be other tree damage in the area, including a branch that has come down in Matua.
At the scene? Phone 0800 SUNLIVE or email newsroom@thesun.co.nz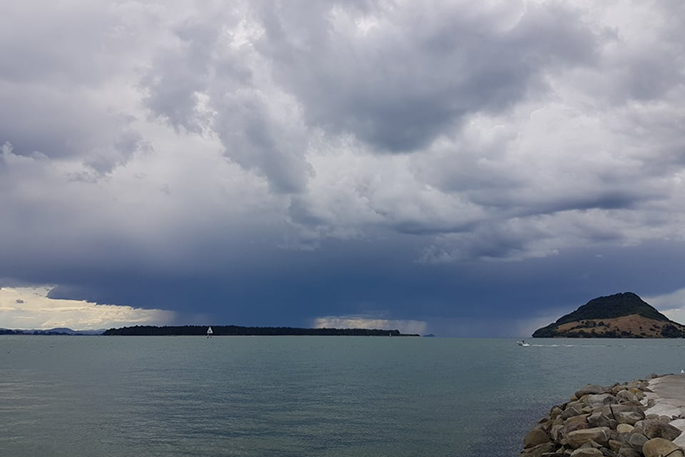 The thundery clouds and storm passed across the harbour and Tauranga on Sunday afternoon. Photo: Daniel Hines/SunLive
More on SunLive...