'Amazeballs' stalls at Oropi Sunday Market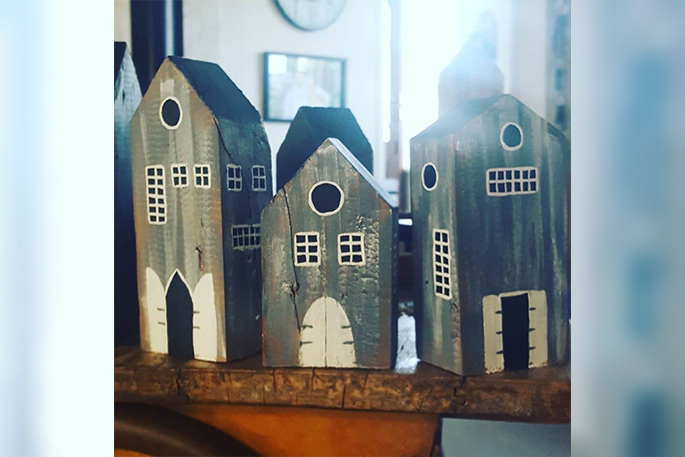 People are discovering the hidden gem that is the Oropi Sunday Market, only a 13 minute drive from Greerton Village.
The first market of the year is underway this morning with an array of stalls and country vibe.
"We have some first-timers today which is so exciting,' says market co-organiser Bronwyn Double. "There's So Deline - Mobile Gelato Papamoa and Hairy Horse Cider Co. And Kelly with her beautiful painted little wooden houses."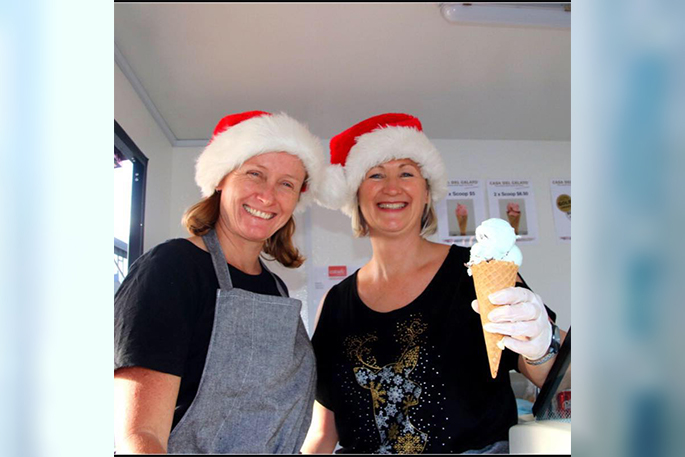 Hairy Horse Cider are bringing their medal awarding winning cider for the local country gents and ladies to get a taste of. Their new horse in the stable called 'The Show Pony' is hot off the bottling line, and has been aged in oak.
"It's tasting great, can't wait to give everyone a taste of this!" say the owners who have been looking forward to their first outing at the Oropi Sunday Market.
It's certainly a great way to start the day with mince on toast and other breakfast goodies available from the market kitchen.
Custom Mole Did are back with their creative construction, mobile escape rooms and unique handmade puzzles. Always the crowd please, they interact with visitors showing their games and puzzles.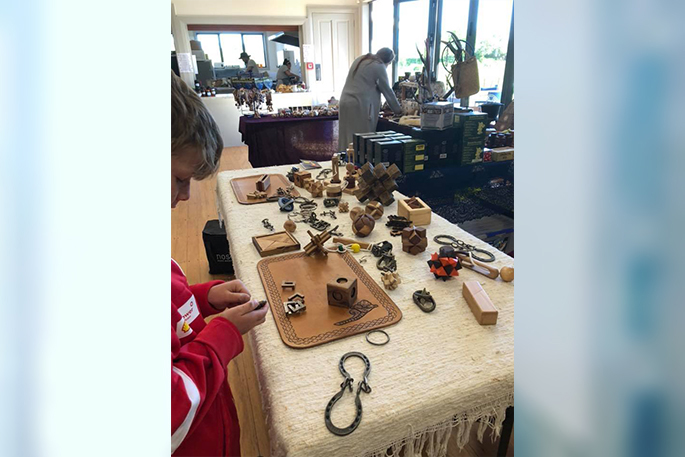 There's kokedama, glass bottles, crystals, gemstone and crystal jewellery, soap bath bombs, lip balm, kids toys, honey and beeswax products, kids' chef sets, gift bags, sandwich wraps, snack bags, Snapalicious Gems Tauranga, candles and polymer clay earrings.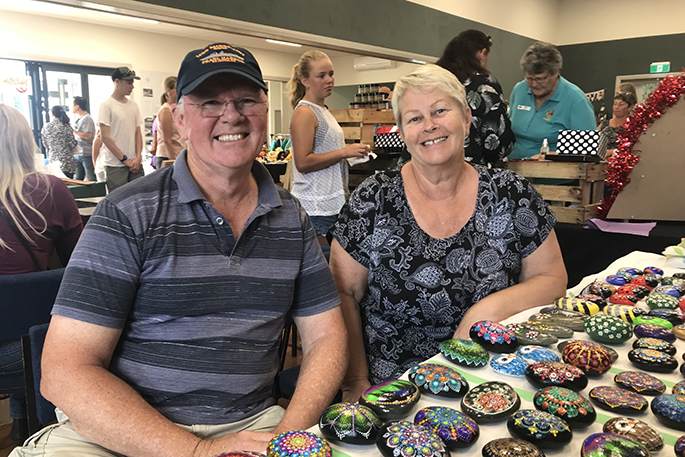 Steve and Treve Murray
Steve and Treve Murray are rocking up with their amazing painted rocks, Carmen is also back to rock the kitchen with her "world famous in Oropi" Sunday brunch and fresh produce. Suzy Cels has her paintings on display, and there are vegetables, jams, toys and much more.
"And don't forget Carmen's amazeballs carrot cake!" says Bronwyn. "And Alison is back with her garden art too!"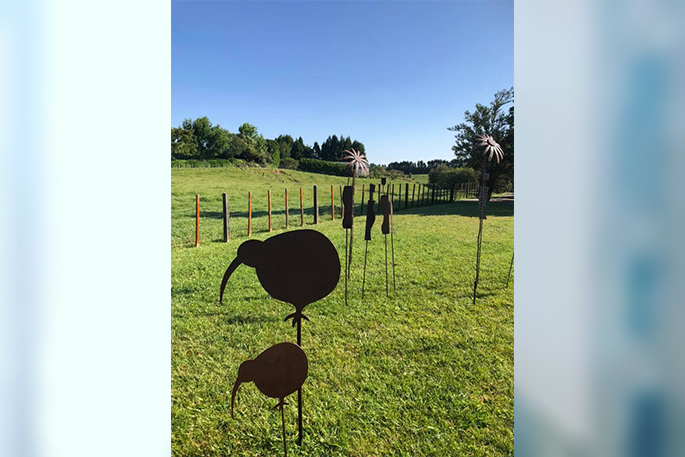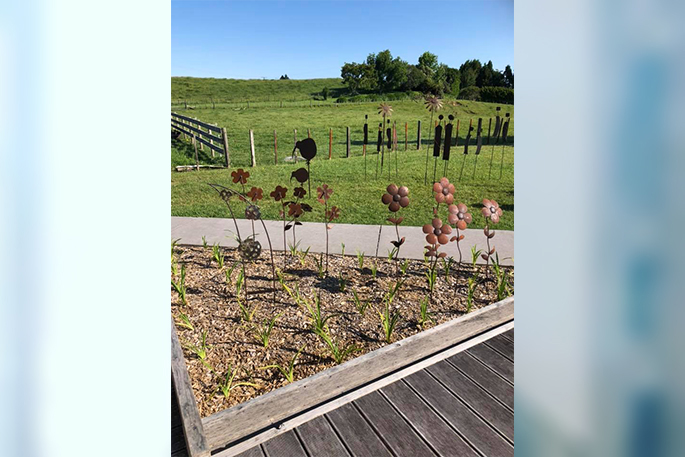 Fresh flowers, essential oils, herbs, hemp goodies – and of course awesome art and everyone's favourite – Brownyn's Wacky Whistles.
Housed in the vibrant Oropi Memorial Hall, you can browse the stalls comfortably, or venture out to the deck to simply sit, be in the country with no expectations or haste, and enjoy your Sunday brunch.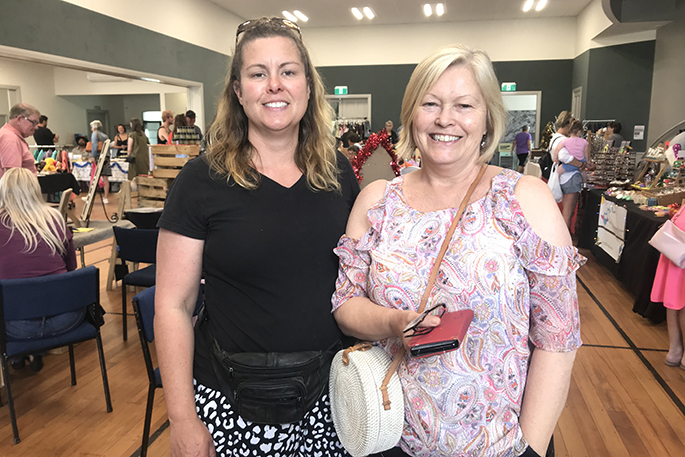 Bronwyn Double and Suzy Cels
Popular artist Suzy Cels and Bronwyn Double started the market in 2017 to support local enterprise.
Suzy also wants to let people know that Oropi itself is a destination with plenty of things to do.
There are the walks at Otanewainuku, swimming and soaking at the Oropi Hot Pools, and Oropi can be a place to unwind after a busy week, she says.
"We want to show people Oropi, we have people come up to the Oropi Sunday Markets and they've never been up Oropi Road before," says Suzy.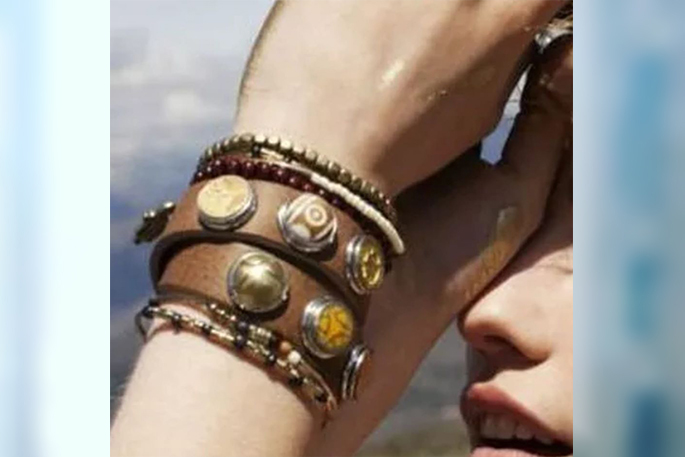 Suzy and Bronwyn run the market as volunteers, with all funds raised going to the hall.
"We both enjoy people, and wanted to make it a really nice community thing," says Suzy.
The Oropi Sunday Market is held on the last Sunday of every month from 9am to 1pm at the Oropi Memorial Hall and Community Centre, 1295 Oropi Road.
You can check out the Oropi Sunday Market on Facebook www.facebook.com/oropisundaymarket, or better yet, go for a drive this morning!
Relax in the atmosphere of good ole' country hospitality. A great day out for the whole family.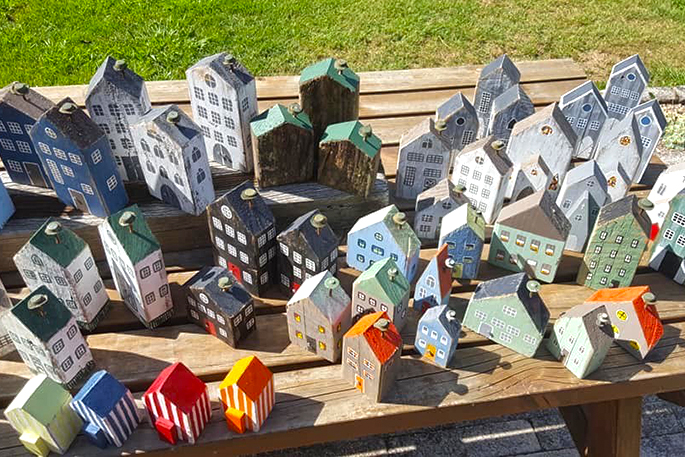 More on SunLive...