Football agreement breaks new ground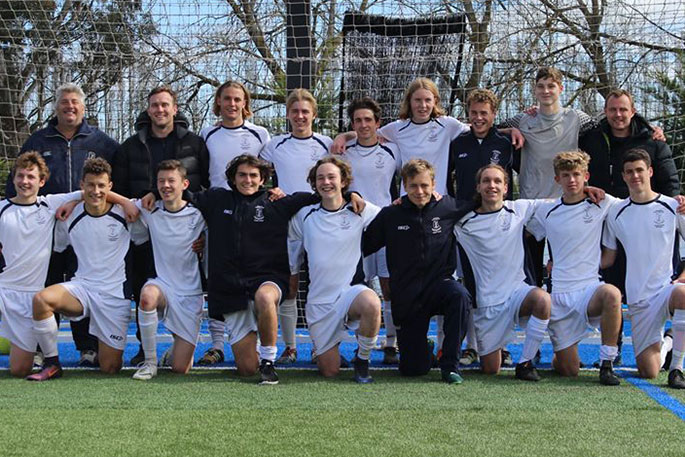 Waikato Bay of Plenty Football (WaiBOP) released a statement last week about a memorandum of understanding between Tauranga City AFC and Tauranga Boys' College.
The crux of the matter is that the club and school will work together which has not happened in this way before.
Tauranga Boys' have played in either WaiBop's Championship or Premiership grade for more than 10 years which has been of great benefit to their players and given the competition a youthful energy.
But the stress of trying to field a competitive team every season has been great as the cyclic nature of college sports means rebuilding seasons are needed as Year 13 boys leave school.
In particular, the workload of the top school players will be better managed as they have a heavy interschool fixture list to get through as well as weekly WaiBOP football to play.
Tauranga Boys' First XI is coached by Neil Howard and Alex Bryant.
Neil says they have lost nine players from last year's team. The key thing is to ensure the boys are not overburdened with all the training and matches they have to play.
"For us to mount a challenge week in and week out in the Premiership was difficult and we are playing 20-plus school games anyway. A lot of the boys are at a different stage in their development," says Neil.
"I think one or two of our boys will push to make Tauranga City's first team so we looked to see what was best for all of our boys. We also decided that for the next two years Tauranga City would take our place in the Premiership as the biggest club in the region and where most of our boys play their Sunday football."
Neil was quick to add that this is absolutely no slight on any of the other clubs in region with boys entitled to play for who they want.
"They don't have to play for Tauranga City. They can play for Tauranga Blue Rovers or Papamoa or Otumoetai then that's fine as well when it comes to picking our First XI."
Neil says the new agreement has a lot to do with the close ties between Tauranga Boys' coach Alex Bryant and Tauranga City coach Barry Gardiner.
"They know each other really well and have worked out what's best for everyone concerned. The standard of coaching at the club under Barry has got to a high standard now and we have confidence he will keep the best interest of our boys at heart."
More on SunLive...