A relaxed concert coming to Tauranga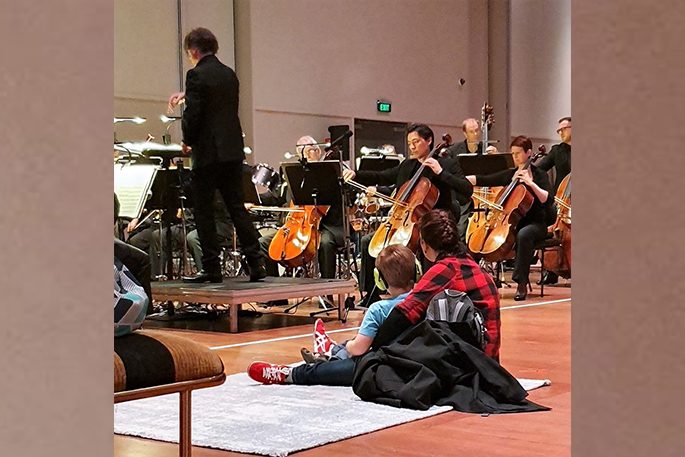 The NZ Symphony Orchestra is going to be 'setting up camp' in Tauranga in March.
The orchestra which plans to hold a 'Relaxed Concert' at Baycourt, will be staging performances for audiences who may feel uncomfortable in a traditional concert environment.
"This concert is particularly suited to people with autism, sensory and communication disorders or a learning disability," says an NZSO spokesperson.
"There is a relaxed attitude to noise and movement during the performance. Lighting effects are minimal and a 'chill out' space is available."
The Relaxed Concerts will be performed at Palmerston North, Tauranga and Hamilton between March 6 and March 13.
The concert is part of 'Setting Up Camp 2020' and will feature a selection of short works by Beethoven, Grieg, Glinka and Smetana.
The NZSO has prepared a pre-concert guide outlining the whole experience of attending an NZSO Relaxed Concert. This includes a step-by-step guide to each of the venues and the special spaces that are being created as part of the concert. This information is available at nzso.co.nz/relaxed-concert.
"These concerts have an open-door policy so don't worry about disrupting others if you need to move around or leave the concert hall at any time during the performance. If you need to get away from the concert there will be a 'chill-out' space outside the main concert hall."
Once the performance has finished, there will be an opportunity for the audience to meet and mingle with some of the musicians and view their instruments in the foyer at each of the venues.
Relaxed Concerts are free event but people need to register to attend.
The Tauranga performance will be held on Wednesday March 11 at 11am. Please note that the wheelchair spaces in the Tauranga concert are now full. Other seating options are still available.
Visit the website nzso.co.nz/relaxedconcerts to find out more and book. You can also register for the Relaxed Concerts by emailing education@nzso.co.nz or phoning 0800 479 674. The NZSO will send tickets to you before the concert once you have registered.
More on SunLive...