What's on - BMX, doggy day and A&P show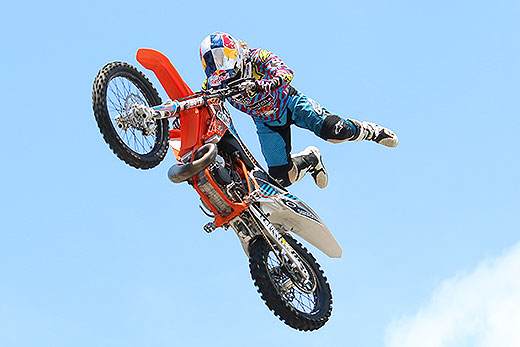 Kia ora and welcome to Saturday February 22, 2020. Today is nine years since the 6.3 M Christchurch earthquake. Kei te maumahara matou ki nga tangata o Waitaha. E iwa nga tau. Kaore e warewarehia.
Today we may experience the odd morning shower. Expect rain from the afternoon, with the chance of it being heavy and thundery, but easing towards evening as northwesterlies change southwest.
It's a one-layer-clothing day with an expected high of 26 degrees and an overnight low of 14 degrees. Sunset is at 8.06pm.
Remember that sun protection is required all day today even if it's cloudy, until 5.30pm. Cloudy days mask the UV risk.
Are you freedom camping? Click here for information on where you can find a camping ground.
What's on today?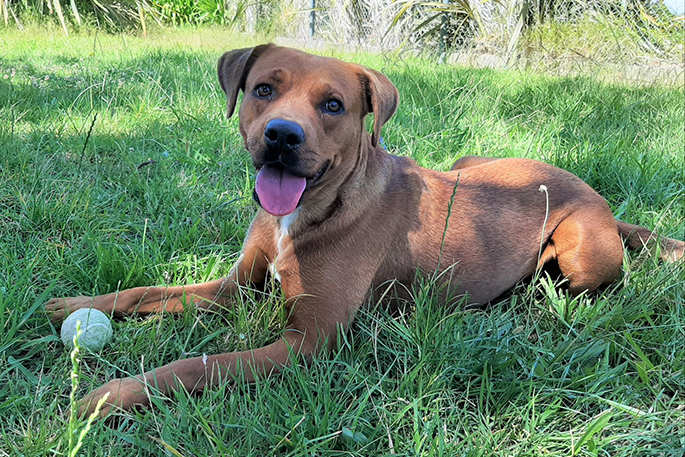 Tails are wagging for the sixth annual Doggy Day Out – on at Te Puke's Jubilee Park today from 10am -2pm. It's a fun, free event with something for everyone. Watch the clever dogs from the Mount Agility Club in action or visit the photo booth to snap a pic of you and your pooch. Let hot dogs cool off in the swimming pools, and meet the gorgeous dogs up for adoption. For the kids there will be a bouncy castle, face painting and a special visit from a Paw Patrol character. Check out more information here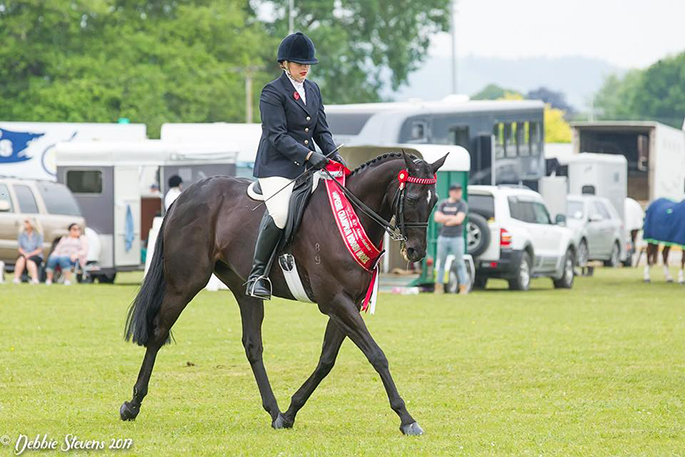 Come check out the Tauranga A & P Lifestyle Show at the Tauranga Racecourse today from 9am – 4pm. More information here
The Wish 4 Fish charity are hosting a fishing competition today at the Tauranga Sport Fishing Club at Sulphur Point. The competition started on Friday at 9pm and continues until 4pm this afternoon with weigh-in from 4pm -6pm.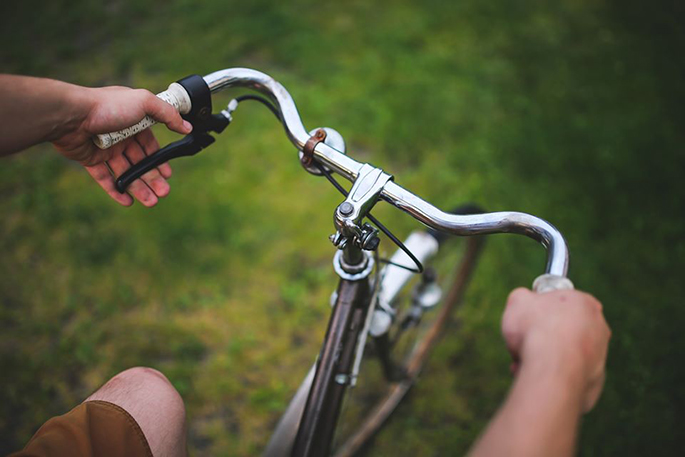 Check out the other great Bike Month 2020 events at www.sportbop.co.nz and don't forget to sign up to February's Aotearoa Bike Challenge and log your rides for your chance to win! www.lovetoride.net/bop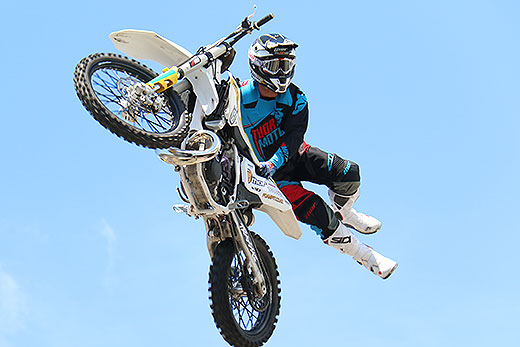 Wheels 4 Cure Kids 2020 is back with some world class athletes donating their time for a great charity 'Cure Kids. Come and see FMX and BMX riders doing stunts, back flips and more. Ride times are 1pm, 3pm and 5pm at Fraser Cove Shopping Centre. Kids rides open at 12pm. More information here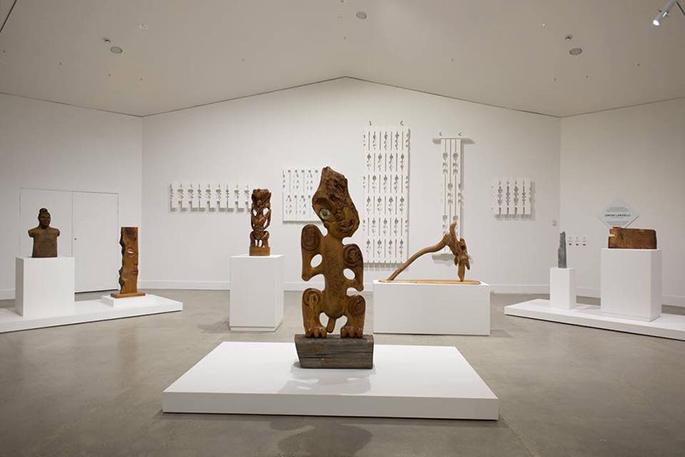 At Tauranga Art Gallery, the Matatoki: Mata a Waka exhibition is the first exhibition to open Tauranga Art Gallery Toi Tauranga's 2020 programme celebrating Mana Moana – Mana Tauranga. The Tauranga Art Gallery is open Saturday and Sunday.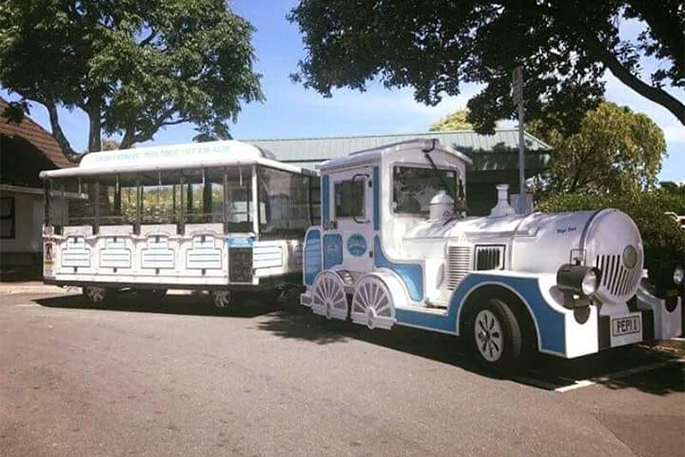 Next to Coronation Park is the Pepi Toot train which will be out about today from 10am – 2pm, leaving from Salisbury Ave outside the Spongedrop Cafe. All aboard! Toot! Toot!
There's a Family Roller Disco on today from 5.30pm – 7pm at the Mount Sports Centre, hosted by the Tauranga Roller Skating Club. All abilities are welcome with skates available for hire or bring your own. Check here for more information.
For more of what's happening around the Bay:
Art In The Park
Original art for sale. Weather permitting. 9am-4pm. Coronation Park, Mt Maunganui. Tauranga Society of Artists
---
Bay Network Singles Club
Join a social club for over 50s with weekend dining out, barbecues, pot-lucks, year round & annual trip away. Ph Maureen 021 112 3307, Jonathan 572 2091
---
Beth-El Messianic Family
Celebrate the Sabbath (Sat) as Yeshua (Jesus) & all early believers did. All Welcome. 10am Otumoetai Primary Hall. Joel van Ameringen 021 768 043 www.BethEl.org.nz
---
Blues Brothers Musical: Auditions
Want to audition for the world premiere of the musical The Blues Brothers: First Contact? Auditions in January 2020. Head to https://www.taurangamusicaltheatre.co.nz/shows/thebluesbrothers/ for audition info.
---
Essential Tremor Support Group
Quarterly meeting at Evans Rd Community Church, Papamoa 10am. Gold coin donation &/or small plate for morning tea. Ph Kathy 07 579 1994
---
Gate Pa Junior Tennis
9am Hotshots 5-8 yrs, 10am Hotshots 9-11 yrs, 11am 12-16 yrs. Coaching included. Ph Turu 021 061 1942 or just turn up to have a go.
---
Greerton Hall Market
Last Sat of month. 8am-12pm. Stalls inside/outside. Discounts for charity groups. Refreshments available. Ph/txt for site Tricia 543 1487 or 027 908 2952, www facebook.com/greertonhallmarket
---
Katikati Lions Garage Sale
8am-11am behind Caltex Service Station, Main Rd. Furniture, garden & workshop tools, bicycles, bbqs, books & bric-a-brac & much more. Ph Trevor 027 488 1238
---
Katikati Tramping Club
Golden Cross to Maratoto and back, 8:30am. Easy/moderate, 5-6 hours. Ph Ian 07 863 7927 by 7:30pm Friday prior.
---
LOL Laughter Wellness
Get the new decade going with a laugh. Join us at Arataki Community Centre, Zambuk Way, Bayfair. 11-11:45am. Trish 022 036 6768 lollaughterwellness@gmail.com Koha only
---
Otumoetai Tennis Club
Adult tennis 1:30pm Bellevue Park Windsor Road (adjacent to swimming pool). New players & visitors welcome. Ph Victor 027 577 1818 a/hrs
---
Pétanque Tauranga BOP
At Club Mt Maunganui Tues & Sat. Improve your fitness, meet new people. Tuition & Boules available. petanquetauranga@gmail.com
---
Ride Leader Workshop
Keen to share your passion for cycling? Join our Cycling New Zealand approved workshop & learn how to safely lead all cycling groups. www.sportbop.co.nz/rideleader
---
St Stephens Jigsaw Library
10am-12noon. Borrow from 500 puzzles (100-1500 pieces) for 50c-$1. Cnr Highmore & Brookfield Tce, Brookfield.
---
Synchronised Swimming
Tauranga Synchro is a friendly synchronised swimming club based at Baywave. Beginners train Sat mornings. First lesson free. Ph Jo 027 543 1697, www.taurangasynchro.co.nz, Facebook: @taurangasynchroNZ
---
Taoist Tai Chi
New beginner classes today: 15 Koromiko St, Judea, 8:30-10am. All welcome, start anytime. Ph 578 6193 or visit www.taoisttaichi.org
---
Tauranga Scottish Society Sequence
Dance at Wesley Methodist Church Hall, 100 13th Ave. 7-10pm, $7 incl raffles & supper. All welcome! Ph Margaret 572 5938
---
Tauranga Social Dance Club
2nd Sat monthly. Restarts March 14th 7pm. Baptist Church Hall 13th Ave/Cameron Rd. Supper, raffles. Entry $7. Ph Barbara 027 284 3795
---
Te Puke Toy Library
Join up with us & play with quality toys for a fortnightly hire. Wed-Sat 10am-1pm. Friday Playgroups 10am-12pm. 7 Stock Rd, Te Puke 027 263 9309
---
Under The Stars
65 Cliff Rd (opp Mission St) Sat 6pm & Thurs 12pm for meal, showers, toiletries, clothes. Anyone in need welcome.
---
Today's thought for the day comes from Helen Keller who said "Keep your face to the sunshine and you cannot see a shadow."
More on SunLive...