Powerball climbs to $35 million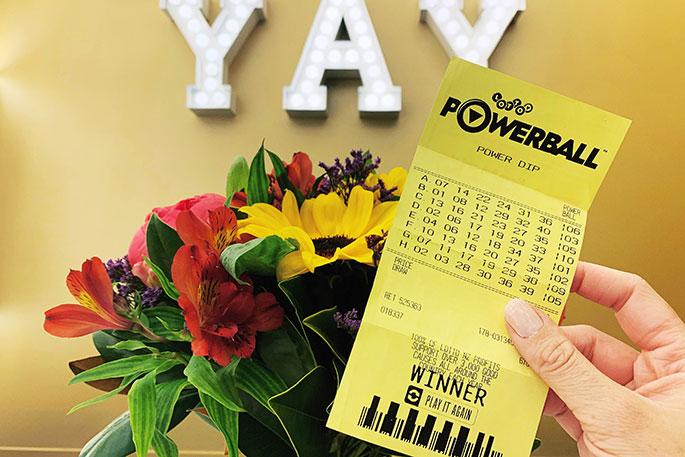 History could be made tonight with $35 million up for grabs with Powerball.
If a single player wins the big one, it will be the second largest Powerball prize won in the history of the game, which dates back to 2001.
Marie Winfield, Head of Communications and Corporate Social Responsibility at Lotto NZ, said Lotto-mania is spreading around New Zealand.
"With Powerball jackpotting to one of the highest amounts we have ever seen, excitement around the country is building! There is a lot of talk about what people will do with the money if they win," says Marie.
"Lotto stores up and down the country are getting ready for a busy day, so we are encouraging players to get in early to make sure they're in to win. There are likely to be long queues so don't leave it to the last minute to get your ticket.
"We have the champagne on ice and the winners' room ready! We're really looking forward to celebrating with New Zealand's newest multi-millionaire."
Tonight's draw will be the largest Powerball jackpot since October last year when it hit a whopping $38 million, which was shared by two Auckland players.
The largest ever Powerball win came in November 2016 when a couple from the Hibiscus Coast won $44 million after purchasing their ticket from Dairy Flat Food Mart and Liquor.
While Powerball has not been struck in 2020, five millionaires have been made with First Division Lotto. Three of those prizes were won in the South Island - Temuka, Alexandra and Tuatapere.
Temuka Village Post has been on a remarkable run. In just seven days the store sold three winning tickets with a combined total of more than $1 million in prizes.
New Zealand's most recent Powerball winner was made in the final draw of 2019 when a South Island player scored themselves $17.1 million after purchasing their ticket at The Market Store in Twizel.
Like all lotteries, the games are based on a large number of people paying a small amount of money in the hope of winning a small number of large prizes. At all times Lotto NZ encourages their customers to play responsibly – this is all about having fun, being informed and knowing your limits. For more information on the tools and resources Lotto NZ offer, visit MyLotto.
Every year 100 per cent of Lotto NZ's profits go to over 3,000 great causes around New Zealand. Over the past decade, Lotto NZ returned almost $2.2 billion in profits to communities all around New Zealand. Read more about how Lotto players made this possible here: A decade of making a difference
Largest Powerball wins by an individual
| | | | | |
| --- | --- | --- | --- | --- |
| | Date | Amount | Retailer | Location |
| 1 | Nov 2016 | $44.1 million | Dairy Flat Food Mart and Liquor | Auckland |
| 2 | Sep 2013 | $33.1 million | One Step Ahead | Auckland |
| 3 | Sep 2017 | $30.2 million | Richmond Superette | Taupo |
| 4 | Oct 2010 | $28.7 million | Mobil Papakura | Auckland |
| 5 | May 2017 | $27 million | Martina Four Square | Thames |
'Luckiest' numbers / winning information:
The Powerball that has been drawn the most times is Powerball 2, which has been drawn 165 times
Powerball First Division has been won a total of 184 times in the history of the game.
The biggest Powerball prize won in 2019 was a woman who won $22.3 million after she bought her ticket from the Inglewood Bookcentre in Taranaki.
A total of 16 players won the Powerball jackpot in 2019.
A total of 40 Lotto players became overnight millionaires in 2019.
There have been 920 players become overnight millionaires since Lotto started in 1987.
The northernmost Powerball winner was a player from Taipa in Northland, who won $5 million in May 2019.
The southernmost Powerball winner was from a player from Invercargill, who won $20 million in 2013.
The biggest Powerball prize ever won was a whopping $44 million won by a young from the Hibiscus Coast won in November 2016.
Players have been known to keep their winning tickets in weird and wonderful places – this includes taped to their bodies, underneath their pillow while they sleep, tucked inside the cover of an obscure DVD or even inside a piano stool.
The most common thing New Zealanders say they would spend a big Lotto win on is buying a house or paying off their mortgage.
The luckiest store of all time is Unichem Stortford Lodge Pharmacy in the Hawke's Bay,which has sold a mammoth 49 First Division winning tickets – amounting to over $39 million in winnings. The second luckiest store in Lotto history is Richmond Night N Day in Nelson which has had 35 First Division wins.
More on SunLive...