Tauranga CBD businesses rally to fund shuttles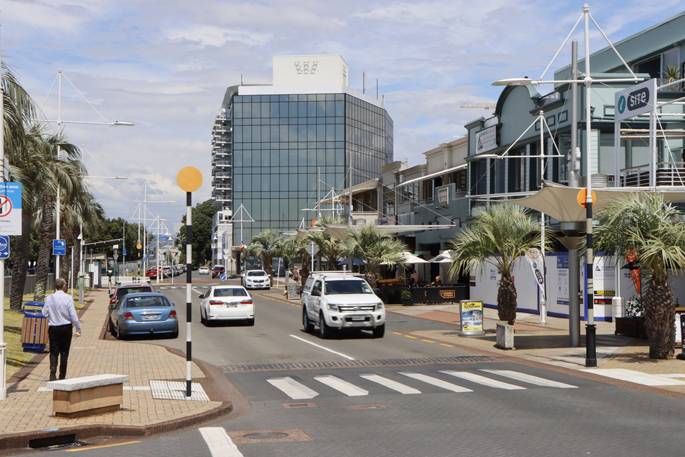 After a summer of "suffering", businesses in the Tauranga CBD are banding together and getting behind an initiative that could bring more life to the streets.
A collaborative fund will see the reinstatement of free shuttle buses from the Port of Tauranga to the CBD for cruise ship passengers.
It's set to kick off next Wednesday and run until the end of cruise ship season in April.
Around 20 local business owners will be taking money out of their own pockets to contribute to the fund, with one retailer handing over $18,000.
"It has been a very rough summer, and that's because we haven't been seeing any cruise ship passengers. We are prepared to pay that much, it's survival for us."
Those are the words of Fancy That business owner Frances Campbell.
Tauranga City Council, Mainstreet Tauranga and some inner-city property owners have all put "lump sums" towards the fund. Council has agreed to hand over $20,000.
Mainstreet Tauranga operated a free shuttle service from the Port to the CBD for cruise ship passengers in November last year. The service was ended due mid-December due to a shortfall in funding.
"We saw a huge difference in sales in November. And there were people in the CBD for god sakes," says Frances.
Former councillor Terry Molloy has spent the last few weeks seeking financial contributions from CBD retailers. They will each give an amount of their choice per cruise ship day, says Terry.
He says most contributions range from $5 to $100.
"The response from businesses has been positive, but there is an awful lot of pain in the CBD and many of them aren't making any money. Some haven't been able to contribute."
Terry says he couldn't just walk away from issues the CBD facing, after pushing hard to resolve them in council. "I just wanted to help out where I can."
Mainstreet Tauranga spokesperson Sally Cooke says Terry has been instrumental in executing the fund.
"It's something we have been all been working actively on throughout the season, and it will contribute to the city's vibrancy."
She says tourists must know the CBD hotspots, to ensure they have an "exemplary" experience while visiting.
"They need to know where to shop and dine, and tourist attractions to visit."
"There's a whole range of things that will contribute to the revitalization of our city centre, and this is just one of them. But it's a great one," she says.
Free shuttles will only run when cruise ships with more than 1000 passengers dock in Tauranga.
Funds raised will cover the 18 cruise ship days left in the season, says Terry.
More on SunLive...