New date announced for Relay For Life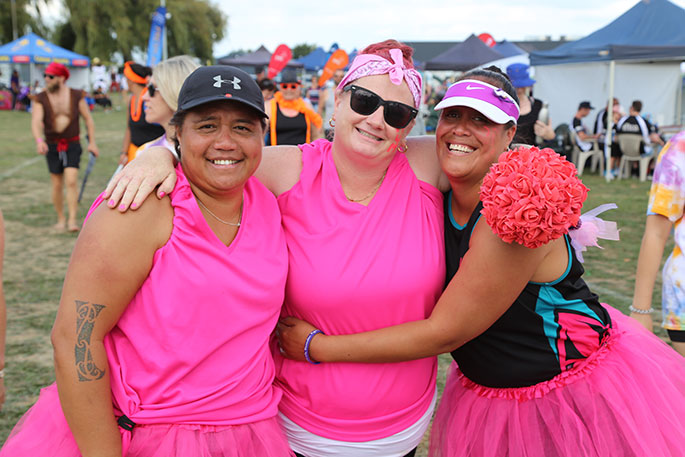 With three weeks until the ribbon was due to be cut at Relay For Life, the Cancer Society has made the difficult decision to change the date of the event due to stiff competition from other events across the region.
Event coordinator Karen Gemmell says the Cancer Society is committed to bringing the inspiring community event to Tauranga in 2020.
"It hasn't been an easy decision, especially because a number of very dedicated teams have already signed up and are fundraising hard for the Cancer Society.
"The region is spoiled for choice over the summer months when it comes to concerts and sporting events," says Karen,
"We want to make sure that people who may have struggled to get a team together because of conflicting events have the opportunity to get involved at Relay For Life."
The new date of Saturday, May 2, at Tauranga Domain from 2-8pm will take advantage of the mild autumn weather in the Bay, as well as the earlier twilight for the candlelight remembrance ceremony.
"We're confident that with fewer competing regional events on that weekend and with more time to let people know about Relay For Life, the new date will enable us to deliver the best possible event experience and level of participation."
The Cancer Society is a community-funded charity and relies on fundraising events like Relay For Life and Daffodil Day.
"Without a doubt, we need the Bay community to get behind Relay For Life so we can continue the work we do supporting people and their families going through a really tough time because of a cancer diagnosis.
"There's no other event quite like Relay For Life. Teams not only get to experience a fun afternoon, but they're also making a remarkable difference in their community.
"The community spirit and festival-like atmosphere is unique to Relay."
Registrations for the May 2 event are open at www.relayforlife.org.nz or contact Karen Gemmell for more information at karengemmell@cancersociety.org.nz.
More on SunLive...