More than $200,000 raised for SLNZ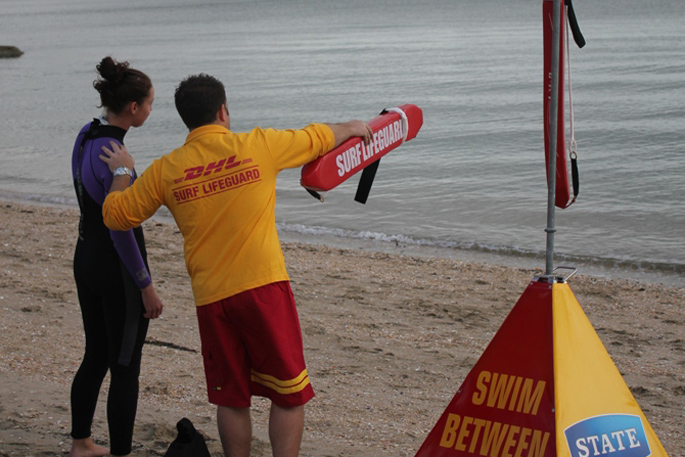 A total of $231,219 has been raised for Surf Life Saving New Zealand, thanks to the support of thousands of New Zealanders.
In an announcement today, BP says the amount was raised between January 20 and February 16 by Kiwis fuelling up at BP retail sites across the country during BP's Every Litre Counts campaign.
For every litre of fuel sold, BP made a donation to the charity which accumulated more than $230,000.
"Our volunteer Surf Lifeguards have been putting in long hours to keep us safe at the beach all summer," says BP New Zealand's managing director Debi Boffa.
"They have our backs and Every Litre Counts is a way of showing that we also have theirs. It's awesome to see thousands of Kiwis getting behind the cause once again."
SLSNZ is investing the vital funds generated this year into an essential Inflatable Rescue Boat Health and Safety project.
"IRBs are such a critical component to our beach rescues, and the health and safety of our volunteers is paramount. The $231,219 generated by Every Litre Counts will help us fund research into IRB safety as well as develop education resources and training programmes," says SLSNZ CEO Paul Dalton.
SLSNZ needs $10 million every year to operate and collectively its 74 clubs require roughly the same amount to run.
As part of this year's Every Litre Counts initiative, each club was challenged to spread the word about the campaign through social media for the chance to win one of 40 x $1000 prizes.
The 40 winners include clubs from as far north as Whangarei Heads to St Clair in Otago.
In addition, 100 individual Surf Lifeguards have won their share of $10,000 in the form of BP Gift Cards to help with petrol expenses to get to patrols.
"To each person who fuelled up at BP during the donation period, we want you to know that your support means a great deal to us and really will make a difference in keeping our beaches safer," Dalton says.
More on SunLive...