New wetland starting to take shape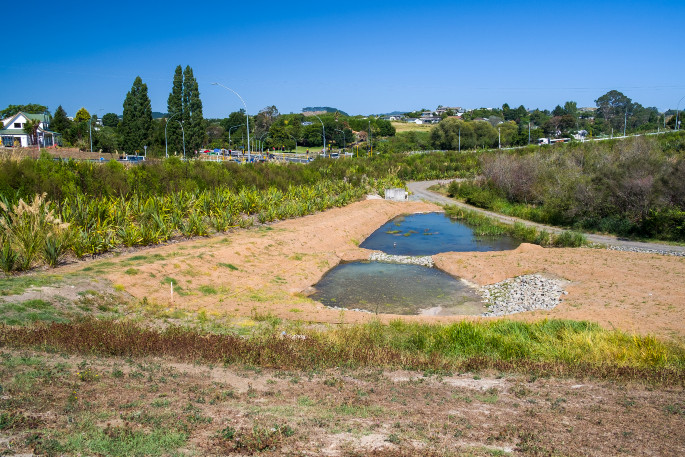 Many residents around the Welcome Bay and Hairini area have noticed a new wetland taking shape near the Maungatapu underpass.
This is an NZTA run collaborative project where the expansion and restoration of two Tauranga wetlands will see more than 60,000 plants planted over the next five years on 50,000m2 of wetland at Ila Park and Hammond Street Reserve.
Welcome Bay resident Joe says over the past few weeks he has noticed contractors clearing scrub below the cemetery above the Welcome Bay roundabout.
He says it would be great for people to use this land as it's been overgrown with gorse for many years before the underpass was built.
The wetlands project arose following the completion of the Maungatapu underpass in 2018. Between 2015 and 2018, about 7700m2 of wetland was removed to allow for the construction of the underpass.
The wetlands are on Transport Agency and Tauranga City Council-owned land.
"The majority of the wetland vegetation in these areas is made up of exotic species, including many invasive weeds," says NZTA portfolio manager Darryl Coalter.
"It's our goal through this work to increase overall native planting to 90 per cent.
"Where possible we are sourcing plants from Te Akakura Native Nursery on Matakana Island to preserve the whakapapa of local species."
The transport agency is funding the first five years of the project until the wetlands are established.
During this time, the new business collective of three local hapu Te Ropu Aonui Hou will manage the restoration, including removing invasive weeds and non-native plantings, pest management, as well as the planting and care of the 60,000 new plants.
After that, TCC will re-assume responsibility for ongoing maintenance.
More on SunLive...