Successful Pro-Ams at Waihi Golf Cub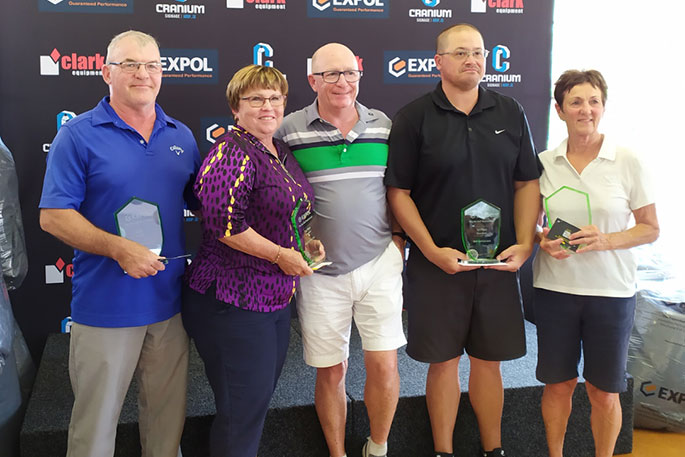 It's unprecedented that such a small country Club as Waihi be offered the opportunity to stage a New Zealand Professional Golfers' Association Pro-Am teams' tournament over two days.
This daunting task was taken on by a committee experienced with many years' organising Waihi's popular 54-hole tournament, with months of planning to ensure the event would be the success it deserved.
Chief Executive of New Zealand Professional Golfers' Association Dominic Sainsbury guaranteed to supply 30 professional golfers, each to lead a team with three amateur golfers in a stableford competition over the two days, with the emphasis on fun.
Major sponsorship was undertaken by Terry Mischefski, of Expol Home Insulation , with other prominent businesses such as Aspect Blinds and Shutters, Cranium Signage, Clark Equipment, Gas NZ, Carlton Party Hire and Golf Warehouse coming on board with much enthusiasm and generosity. Some local businesses also entered the spirit of the event by adding to the list of sponsors, e.g. Flat White Café Waihi Beach, Waihi Beach RSA, La Vie en Rose Tapas Bar, and Waihi Beach Hotel.
The tournament was opened by Committee chairman John Eliott, who welcomed players as they assembled near the first tee.
Ninety-year old Bob Hoggard, a member of the club for 50 years, opened the tournament by hitting the ball before players dispersed to their tees for the shot-gun start.
"To his profound relief, the ball ran straight and far, and he continued to play steadily throughout his game to return a gross score equal to his age," says one of the club's organisers Nan Hoggard.
"The course, groomed to perfection despite the lack of significant rain for more than a month, was as pretty as a picture, and the excellent but challenging greens and fairways played hard and fast.
"Many club members came to the fore to help in working bees when necessary prior to the event, carrying out tasks that the general staff just did not have time to do.
"Mindful of the need for the safety of players and spectators on the course during the tournament, Club members served as traffic officers in strategic places, waving stop/go flags to prevent accidents caused by wayward shots, or long-hitting professionals."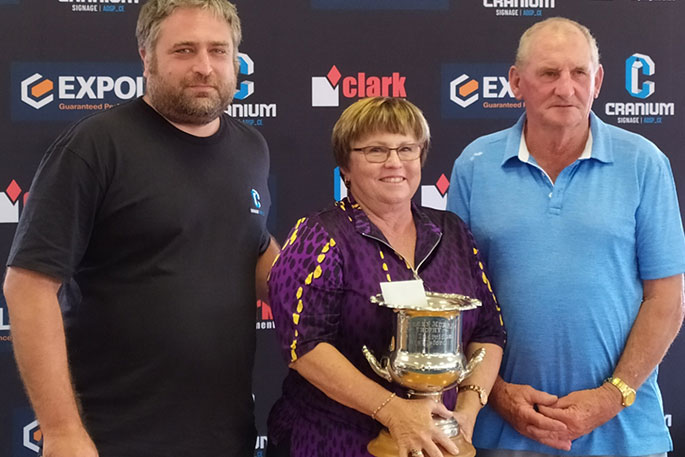 Maureen Murray Trophy winners: Aaron Crowley, Jenny Wilson and Ted Murray.
Nan says the list of professionals was impressive, with many high on the Order of Merit.
Luke Toomey, Fraser Wilkin, Jared Pender, Mark Brown, Daniel Pearce, Harry Bateman, Woonchul Na, Brad Shilton, Kieran Muir, Lachie McDonald, Hamish Campbell , Mark Hutson, Jordan Loof, Mason Lee, Cameron Jones, Victor Janin, Richard Lee, Trevor Marshall, Troy Ropiha, Brett Allan, Kunaal Singh, Grant Stockman, Sam Hale, Dominic Sainsbury, Andrew Gurney, Blake Cowley, Mathew Schofield, Ben Harwood and Lucas Nonni all took part in the event.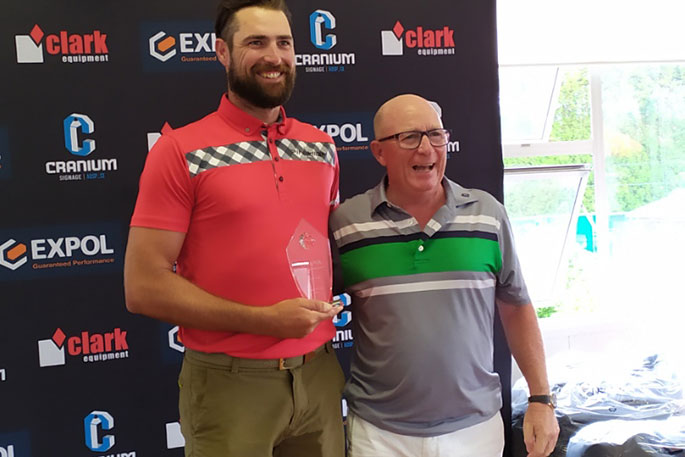 Professional winner: Daniel Pearce with Terry Mischefski and Dominc Sainsbury.
More on SunLive...