Police name fatal shooting victim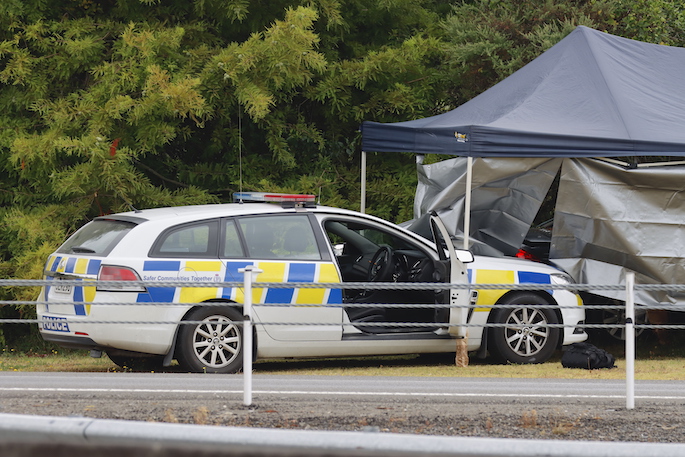 The name of the man who was fatally shot by police following a car chase on Thursday has been released.
Anthony John Fane, 33, of Tauranga died after shooting at police and police returned fire.
Police were at the intersection of Bellevue and Otumoetai roads when they spotted a vehicle wanted in relation to the double homicide in Omanawa on Tuesday, February 11 says district commander superindentent Andy McGregor.
Police followed the vehicle onto Millers Road, where they activated their lights and sirens indicating for the driver to stop.
The vehicle kept driving onto Carmichael Road, where the driver leaned out of the vehicle and fired a volley of shots at the two police vehicles who were following.
The offender continued to fire shots as he drove away.
At one stage he stopped his vehicle, got out, took deliberate aim at police and fired another volley of shots.
He then got back into his vehicle and drove back towards SH2, firing further shots at Police as he drove.
Around 7.46pm, as the vehicle approached the intersection of SH2 and 15th Avenue, more shots were fired at police, at which point police returned fire, says Andy.
In the exchange the offending driver was wounded and his vehicle slowed to a stop.
The officers moved forward and called for medical assistance, however, the driver was pronounced dead at the scene.
Anthony's death has been referred to the Coroner.
A Critical Incident Investigation into the shooting is ongoing, and the IPCA has been notified.
More on SunLive...