Health workers fight for their jobs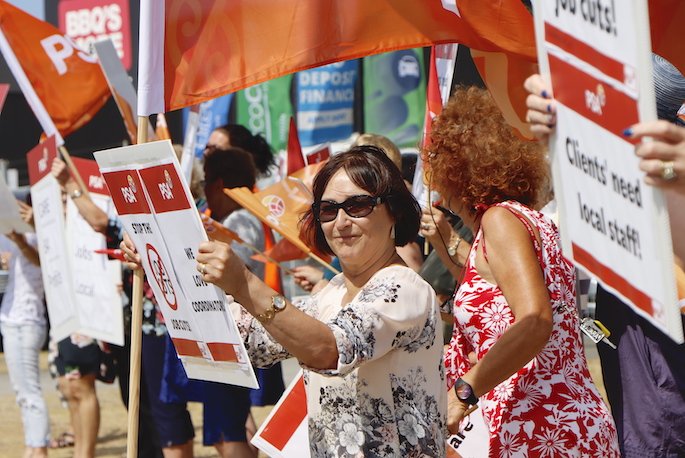 Public Service Association members are taking a stand against a proposal that would see 16 people at HealthCare NZ in Tauranga lose their jobs.
Around 30 people protesting outside the HCNZ office in Mount Maunganui this afternoon could be heard loudly chanting "health care, don't care" and waving placards to passing cars.
The company's nationwide proposal will disestablish 200 jobs around New Zealand, centralising services in Auckland.
Workers affected by the proposal are home support coordinators, admin staff and service managers.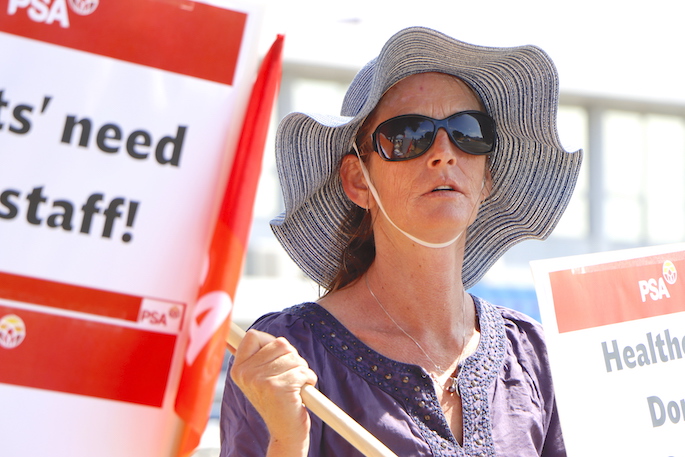 PSA delegate Donna Wealleans says this move has the potential to "put people at risk."
"The coordinators here look after support workers and vulnerable people in their homes - the support they give both other staff and clients is huge," says Donna.
"There are vulnerable clients that have been speaking to the coordinators for a long time - they are not going to have that anymore.
"They are going to ring a call centre in Auckland - and that person in Auckland won't know how to calm the client, they aren't going to know their history or their family.
"Someone in Auckland who doesn't know their client isn't going to be able to do the job. All that connection between the clients and the workers is going to be lost."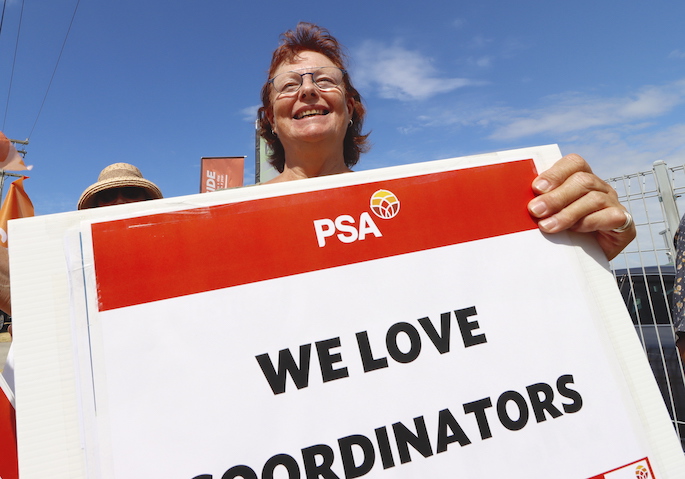 The protest takes place around the arrival of the company chief executive, who is visiting to discuss job cuts with staff.
Healthcare NZ provides home care and support to vulnerable people for multiple DHBs and manages community houses that provide 24-hour support for people with disabilities.
PSA organiser Chris Ollington says the proposal to disestablish jobs is a "bad idea all around."
"They are going to try and get a call centre in Auckland to do the great job that people are doing in the Tauranga offices. It's going to be really hard."
Donna says HealthCare NZ staff in Tauranga are saddened by the news.
"The staff are worried about their clients, and about putting food on the table. They have been in their profession for years, and now they are just being kicked aside."
The PSA is the largest democratic union in New Zealand representing the interests of members working in the health sector, government departments, local government, crown agencies, state-owned enterprises and community and government-funded agencies.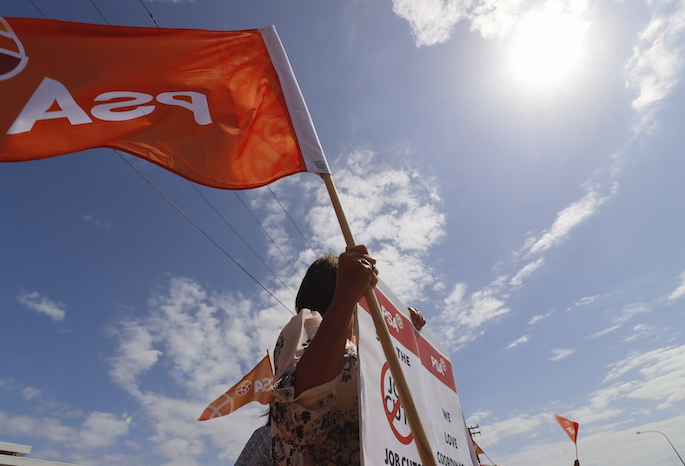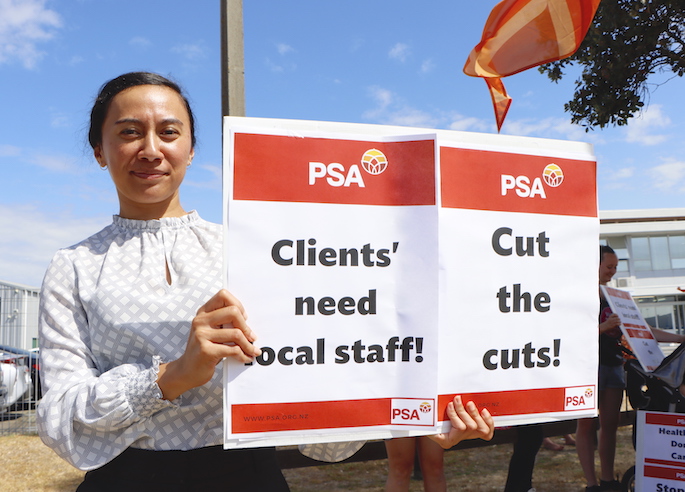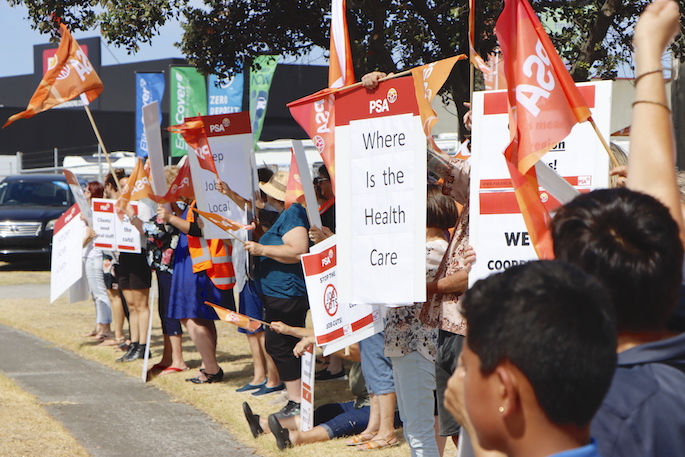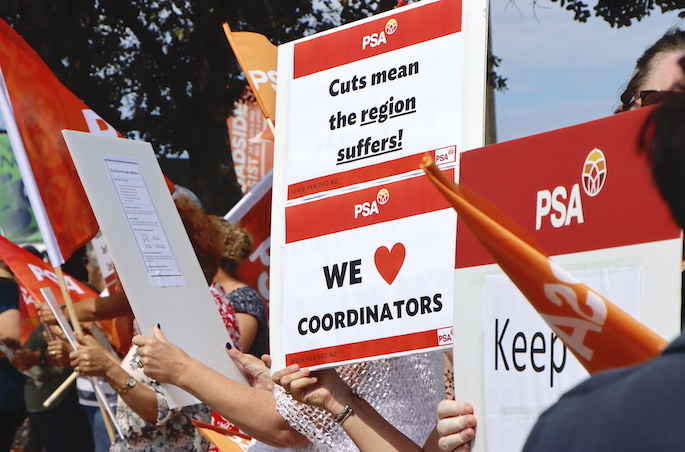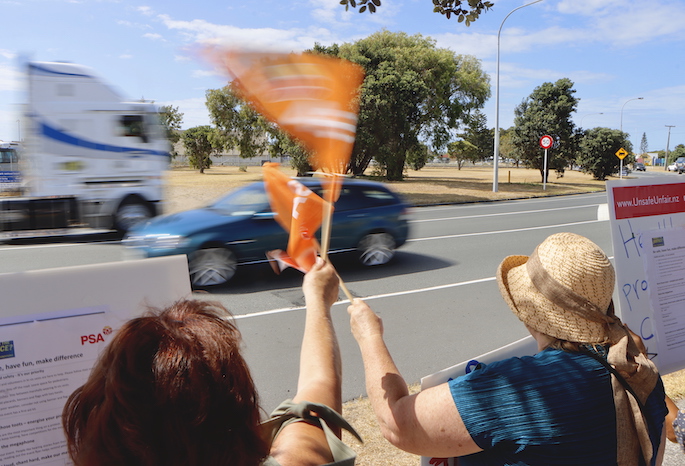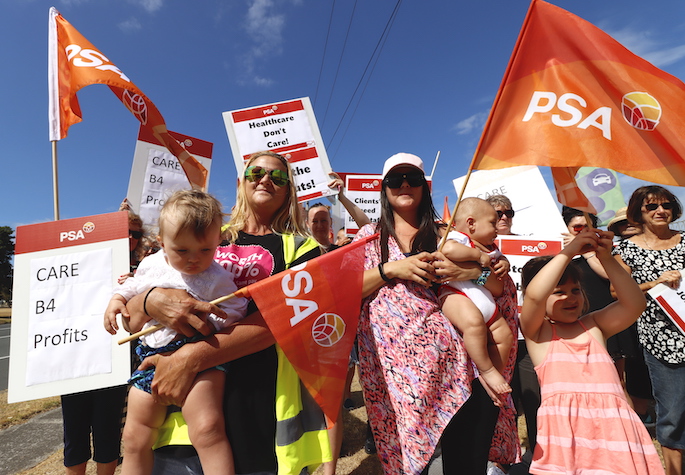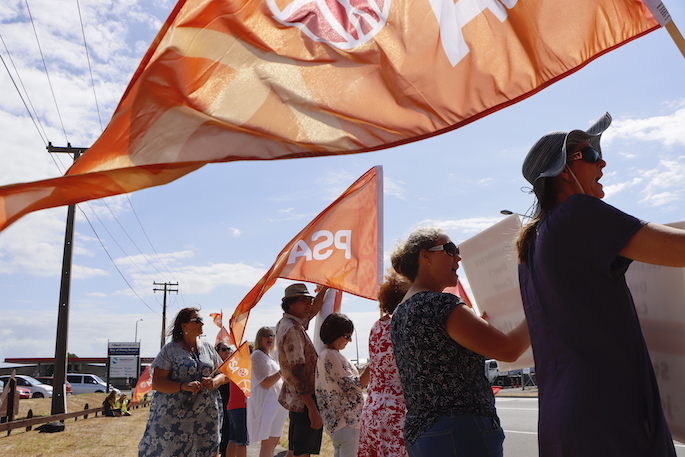 More on SunLive...