Riding for a cause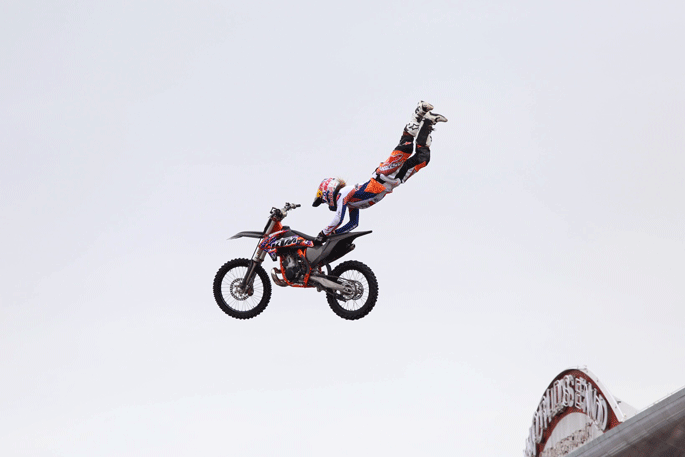 A motocross charity event said to be 'as good as Nitro Circus' will take place in Tauranga next weekend.
Onlookers can expect to see front flips, backflips, and possibly even a triple flip from some of the world's best riders.
"There are all sorts of dirt bike antics. She's a pretty stacked event this year – it's going to be good."
That's according to event organiser Luke Price who has been running the event for the past six years.
This year he hopes to raise more than $14,000 for New Zealand charity Cure Kids, which funds medical research for children in New Zealand.
In the past they have raised up to $18,000 for Cure Kids, he says.
BMX riders include Jed Mildon, Paul Langlands, Billie Clerke and Hugh Wotherspoon. FMX riders include Nick Franklin, Levi Sherwood, Caleb DeLacy and Alex Bennett.
"All the athletes are donating their time for free – some would normally charge a huge fee to ride at an event like this. Some of the Kiwis are huge on the global riding stage."
According to freestyle motocross rider Levi Sherwood, this is the only event worldwide where people ride for free.
But what will it be like to watch? "Oh my god - its fun, scary - a number of emotions all rolled into one," says Luke.
"You have to see it in real life. But I can say that Levi will be doing a double backflip on his dirt bike."
"And there's a bar right there as well, so you can have a beer while you watch."
See the world's best freestyle athletes perform on Saturday, February 22 at the Worlds End Bar and Restaurant at Fraser Cove Shopping Centre, Tauranga. Entry by gold coin donation.
There will be three ride times: 1pm, 3pm and 5pm.
More on SunLive...