Surviving a heart attack at just 53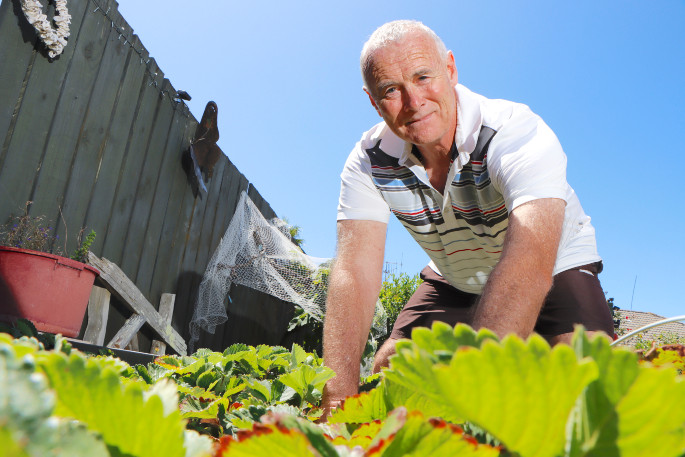 It started out as a normal day for former cop Ross Bielby back in 2012, but quickly went downhill when he found himself in hospital having a cardiac arrest.
He was 53 years old at the time and says there was a lot happening within his role as the officer in charge at the Tauranga Police Station. They were also in temporary premises while the new station was being built.
He puts the heart attack down to some of the stress from the job. He had taken leave and was enjoying his last day before going back to work when the heart attack occurred.
"We were going through restructuring and for the first time in my career in the police we were going to be losing some staff as part of that restructuring and they were going to be repositioned in Rotorua,"
he says.
There is a family history of heart problems, but Ross made sure to get regular checks and at the time had a very low risk of having a heart attack.
He was making his way to his neighbour's place to say thank you for looking after the house while they were away when he started feeling dizzy and like he was going to faint. Luckily, his neighbour was home and saw Ross collapse on the driveway. An ambulance was rung but they still couldn't work out what was wrong. He had no pain but every time he moved he felt like he would pass out.
He says the main reason why he never believed he was having a heart attack was because he had no pain. It just felt like a child was sitting on his chest.
"In my mind, my heart had been checked and I was good. The symptoms that I thought was pains in your chest or pains going down your arm – all these tell-tale symptoms and I wasn't experiencing those."
Later in hospital, while in the recovery room he was told that when the ambulance arrived he was in a full state of a stemi heart attack, which is the worst heart attack you can have. He says he was told the ambulance officers didn't think he would make it to the hospital.
"Even in my mind I didn't think I was going to survive the first night. Most heart attack people talk about the psychological issues that you have with it and for me, it's unique from any other illness or injury I've ever suffered because you just don't know what's going on in there. But with a click of the fingers your heart could stop working."
On the road to recovery, Ross was lucky enough that he was able to ease into work and was given the opportunity to step into a different role within the police. The role allowed him to see the new station develop.
Since the heart attack, Ross started going to the Centre For Health in Tauranga. He says going there, getting a rehab programme made up for him and some guidelines to work to made a big difference in conquering the little barriers.
"The psychological side of it is something no one can see; it's going out of the house for a walk and walking 20 metres to the next intersection and having a mental barrier about going any further. It probably took me two weeks at least before I turned the corner of the block.
"Every little murmur you have you think: 'am I about to have another heart attack?' or when you're on exercise equipment and your heart is being monitored and then the machine plays up and you suddenly believe you're actually going into a heart attack when you're not, but then you have a panic attack because you feel like something's happening to you and this could be the last day here.
"There's a lot of information out there and it soon became apparent to me that my feelings around the psychological side of it were extremely common to anyone who had had a bad heart attack."
He says having the Centre For Health is fantastic and reassuring for him. It's a place where he can go and talk to other people who have been through similar circumstances, can share stories and realise that you're not alone in this.
"It a great place for us to get a bit of confidence back. It takes a long period and when I think back to that cardiac arrest in 2012, and here we are in 2020 and I am still mindful about how far I go."
The New Zealand Heart Foundation are holding their annual Big Heart Appeal on February 21 and 22, 2020, with the foundation calling for people to show their big heart and donate.
Heart disease is New Zealand's single biggest killer, claiming the lives of more than 63,000 New Zealanders every year.
More on SunLive...