Trying BMX in Tauranga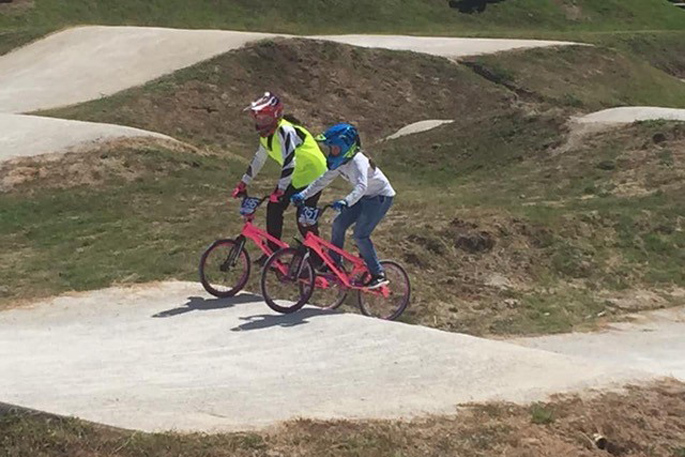 The Tauranga BMX club is gearing up for its annual open day this weekend, with members encouraging the community to turn up and have a go.
"Anyone can join in from the age of three to 70," says club president Gary Arnold.
"It's a really good family sport."
There are more than 100 members part of the club, and Gary only hopes to see that increase after this years have-a-go day.
"About 40 people showed up to our event last year – BMX really is for everyone. People can do all different levels of racing."
Based at the Cambridge Road Reserve, Gary says there will be a limited range of BMX
bikes on site for people to use.
But he encourages those who have them to bring their own.
"We have a limited stock of bikes, full-face helmets and gloves for you to borrow on the day.
"We will have club members there to guide you in the right direction when it comes to the BMX sport."
Club nights are every Tuesday during the summer months, says Gary.
"Also our track is never closed, you can use it all year round. A part from when it is closed for events."
People are advised to wear long clothing.
The event is being held on Sunday, February 23, at 280 Cambridge Road. It runs from 11am to 3pm.
More on SunLive...