Community encouraged to support Oxfam Trailwalker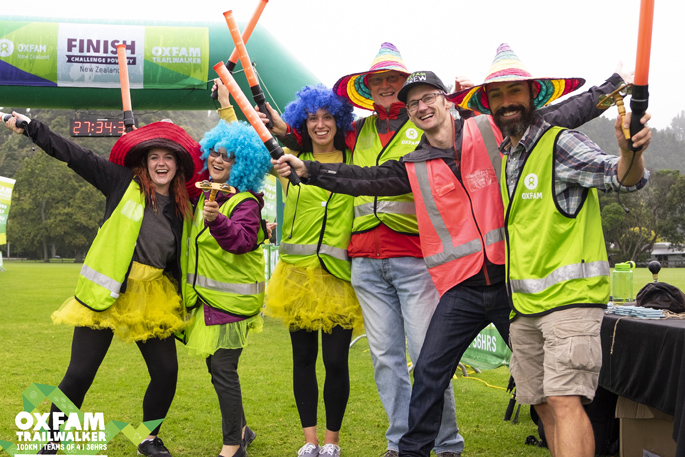 Oxfam Trailwalker is calling for volunteers to assist in a number of roles during the 50 or 100-kilometre walking challenge taking place next month for the final time in Whakatāne.
A number of volunteer roles are available, from road marshals to trail clearing and finish line support.
Oxfam Trailwalker Volunteer Coordinator Olga Darkadaki says volunteering offers a rewarding way to get involved.
"Volunteering is a fantastic way to share in the excitement of Oxfam's biggest fundraising event, to meet people, bond with colleagues and friends, and, most importantly, make a difference. By volunteering, you'll be helping to support communities in the Pacific to overcome poverty.
"You can choose your role, whether being part of the infectious excitement of the finish line, or out on the trail. You don't need any specific skills to volunteer for Oxfam Trailwalker. You can do it as an individual or we have roles available that are more suited for pairs or groups," she says.
Since 2016 Oxfam Trailwalker has raised over $4 million to fight poverty. Olga says the warm welcome and community spirit in Whakatāne will be remembered by participants, supporters and Oxfam staff.
"Our new hosts for 2021 have huge shoes to fill. It's been an absolute joy having Trailwalker here. The people of Whakatāne have had to overcome more than their fair share of adversity over the past few years, with the Edgecumbe floods and more recently the Whakaari eruption. In the face of this, everyone is always supportive and welcoming."
For more information, visit www.oxfamtrailwalker.org.nz/volunteer
More on SunLive...