Public meeting called amid rise in gang violence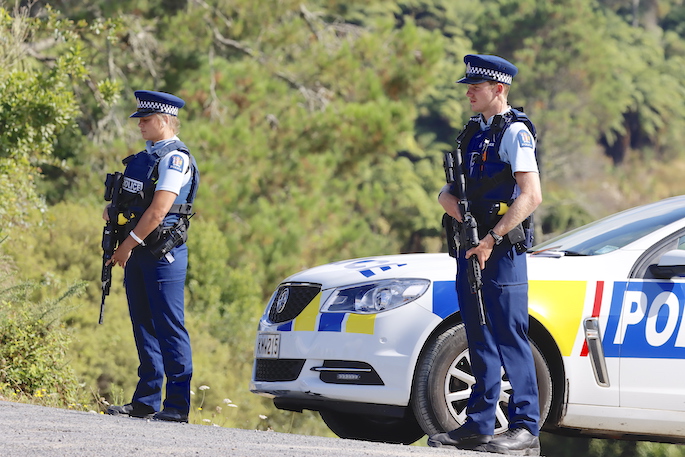 Bay of Plenty MP Todd Muller is lashing out at the Government over what he calls a "weak" response rise of gang related violence.
Todd's comments come after two shootings, a suspected arson and a double homicide in the Tauranga and Western Bay of Plenty regions in recent weeks.
Police are investigating the death of two men who were killed in a shooting incident in Omanawa on Tuesday night.
Police were called to an Ormsby Lane address about 7.40pm following a report of shots having been fired.
Two men were found dead upon arrival, says district manager criminal investigations Mark Loper.
"Police are working to understand the full circumstances of what has occurred."
A homicide inquiry has been launched.
Police are asking for anyone who may have witnessed any suspicious behaviour in the area around the time of the incident, or anyone with knowledge of those involved, to get in touch.
People can call Bay of Plenty Police on 105, or give information anonymously through Crimestoppers on 0800 555 111.
Meanwhile, the National Party says more needs to be done to stop the "appalling rise of gang related violence and murder in our city".
"Police Minister Stuart Nash is quoted as saying 'the public can have complete confidence that the police have got their backs'," says Todd.
"We know our local police are superb, but who has their backs. They can't give voice to what they really want to say, which is give us the tools, more resources and the backing to go hard after them.
"The Government mocked our proposal for NSW type capacity to target the gangs hard, and have opposed our legislation to strengthen police powers to search and take weapons off gangs.
"This Government is weak on crime and our community has had enough. I am pleased to see our police are armed. It's a necessary short term response and needs to stay that way until the gang issue is under control.
"This is a massive issue in our community. I was doorknocking last week in Papamoa and it was by far the stand out issue."
Todd has called a public meeting on March 25 to discuss Papamoa crime and policing for at Golden Sands School.
He says local police will be in attendance.
More on SunLive...