Guilty Feminist hits Tauranga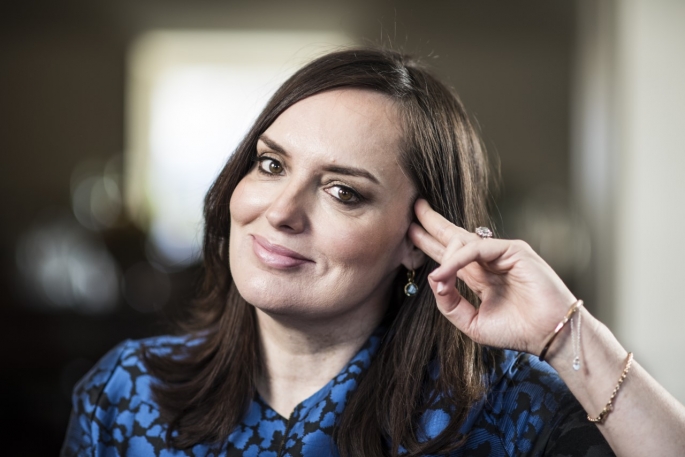 The Guilty Feminist is making a trip to Tauranga, in an effort to raise funds for a local-run charity.
With more than 10 million podcast downloads, sold-out shows globally, and a social media following in the tens of thousands, comedy sensation Deborah Frances-White will appear at BayCourt this month.
'Doing the Business' will see the UK-based comedian team up with leading New Zealand businesswomen, Theresa Gattung and Sharon Hunter, for a night of "business insights, hearty yarns, and big laughs" to raise funds for Cambodia Charitable Trust.
Deborah, described as "hilarious, irreverent, eternally surprising, classy as hell, genius" by Fleabag creator and Golden Globe and BAFTA winner Phoebe Waller-Bridge, has donated her time to take part in the event on the back of a hectic New Zealand-wide tour.
Her stand-up shows are centred around her quick wit and warmth, combined with a passion for justice, fairness, and inclusion.
Deborah says she's excited and honoured to be able to support Cambodia Charitable Trust which makes a powerful, real-world difference in the lives of people who deserve more.
"Anything we can do to narrow the Grand Canyon of inequality in the world is a genuine act of feminism. Let's make 2020 the Trust's biggest year ever!"
Theresa Gattung is co-founder of the hugely successful My Food Bag, and the New Zealand lead of SheEO which is an initiative to support early-stage female entrepreneurs.
Theresa is thrilled to be part of the event both because it's so important in 2020 for women to staunchly support each other.
Funds raised go to initiatives such as teacher training, building schools and providing school supplies and uniforms - all items that are simply unaffordable for most families in rural Cambodia.
Doing the Business will be held at Baycourt Addison Theatre, Tuesday 25 February at 7pm. Tickets are $39.50 and available from Ticketek.
More on SunLive...