Summer months spark pest plant sightings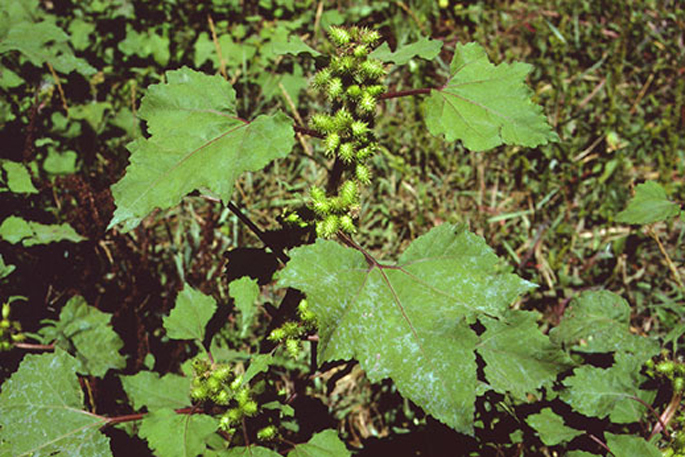 Residents are being urged to keep their eyes peeled for a nasty weed that has been spotted around the Bay of Plenty.
The 13 sightings of Noogoora Bur, which is spread between Te Puke and Welcome Bay, are being managed by Bay of Plenty Regional Council.
The plant is known to grow "rampantly and densely" over the summer months.
It is poisonous to stock at the seedling stage and can cause allergies and dermatitis to both humans and animals, says BOPRC biosecurity officer Nicky Oliver-Smith.
"Noogoora bur contains chemicals that can impede the growth and germination of neighbouring plants It reduces production in crops and pasture by competing for moisture, nutrients and light," says Nicky.
Council is asking all residents – particularly maize growers and rural land occupiers – to be on the lookout for the weed.
Noogoora bur can grow with a single stem or as a branching plant. The leaves appear as maple leaves in shape, with prominent purple veins.
Burs have spiny hooks that attach themselves to animals, clothing and farm equipment. They float well and are moved by water.
Nicki says it usually found on arable land, often in maize paddocks but will also colonise agricultural land
"The movement of stock, machinery, vehicles and stock feed all pose significant risks in its spread."
She advises landowners to keep-up machine hygiene and ensure stock move between farms.
"Farmers need to know what pest plants are present on the different properties their stock are moving between, and when the high-risk times are for seeding of pest plants."
If you think that you have found this plant please get in contact at STOP.PESTS@govt.nz with photos and location details.
More on SunLive...