A boost in sales for Mount Brewing Co.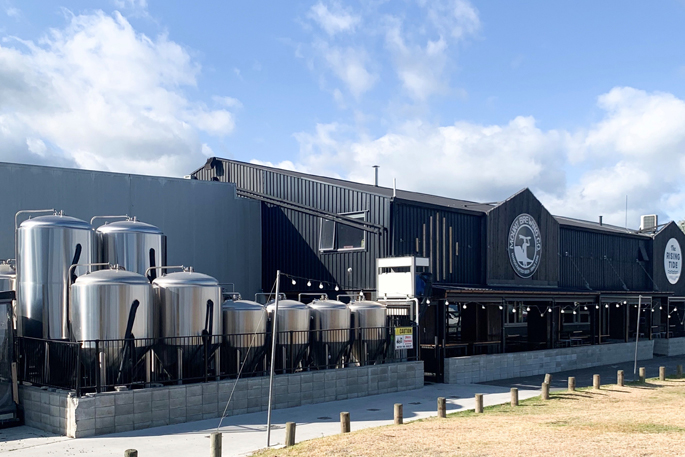 A win for a Mount Maunganui brewery has seen their cider sales skyrocket.
Mount Brewing Co's Dark 'n Stormy Cider was named in the Top 30 list of beers and ciders, as part of last years New World Beer and Cider Awards.
Now, the ginger cider is the brewery's second best seller.
"The award win was huge for us, and we were blown away with the sales uplift," says Mount Brewing Co. creative director Briar Meikle.
"I believe this kicked off following our win and the exposure it received through the awards promotion."
The business is gearing up to launch a new six-pack of drinks which includes Dark 'n Stormy Cider.
Entries are now open for the 2020 New World Beer and Cider Awards, and Mount Brewing Co. are entering again this year in hope for the best.
"It's a buzz knowing our products are getting on more shelves and in more baskets of New World shoppers, and to be recognised as one of the top beverage makers in New Zealand," says Briar.
The Top 30 ranked beers and ciders will be rewarded with shelf space in 138 New World supermarkets across New Zealand.
Returning chair of judges, beer writer and author Michael Donaldson says the awards present an unmatched opportunity in the New Zealand market for beer and cider makers.
"Naturally, many well-known and loved brands from here and overseas make this list each year; and the New World Beer and Cider Awards are well known for having a hand in discovering new brands and boosting them to nationwide awareness."
He says for the 200-plus brewing companies in New Zealand – more per capita than any other country in the world and still rising – a win in these awards can help a beer or cider brand stand out from the crowd.
The awards are open to all breweries and cideries from around New Zealand and internationally.
Entrants do not need to be an existing New World or Foodstuffs supplier to put their best brews forward for judging. New entrants are actively encouraged.
A key requirement is the ability to supply enough stock for shoppers across New World stores, so there are critical minimum stock requirements set for each class.
Entries close this Friday and all entry details can be found at newworld.co.nz/nwbca
More on SunLive...