Looking up close at the universe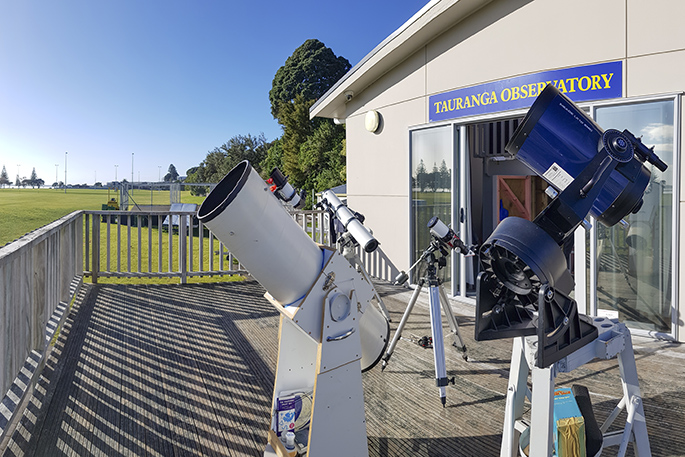 Is the universe spinning out of control? This and other questions are going to be addressed on Tuesday night in Tauranga.
The expanding universe, Starlink satellites and recent astro news are the hot topics at the first meeting of the Tauranga Astronomical Society for 2020.
"Kevin Patmore will be giving a presentation on the development of the big bang to enable us to view the universe as it was, and is today," says president David Greig.
"We will pay particular attention to the speed of the universe's expansion throughout its history and then draw conclusions as to the existence of 'dark energy'."
Following Kevin's presentation, David will demonstrate how to check for visible passes of the Starlink satellites using apps and websites.
"We will also look at some videos and photos of the recent Starlink passes which were visible from Tauranga."
The audience will then enjoy watching a series of short video clips of recent astro events and discoveries that have been made since the club's last meeting in December.
"Visitors are always welcome to view through the telescopes at any time throughout the program, weather permitting."
The meeting starts at 7.30pm on Tuesday, February 11, with a 10 - 15 minute tea and coffee break, with gold coin donation, around 8.30pm before the second half begins at 8.40pm.
"The main meeting will normally finish by 9.30pm. Telescope viewing may continue after 9.30pm, weather permitting and depending on the visibility of suitable objects."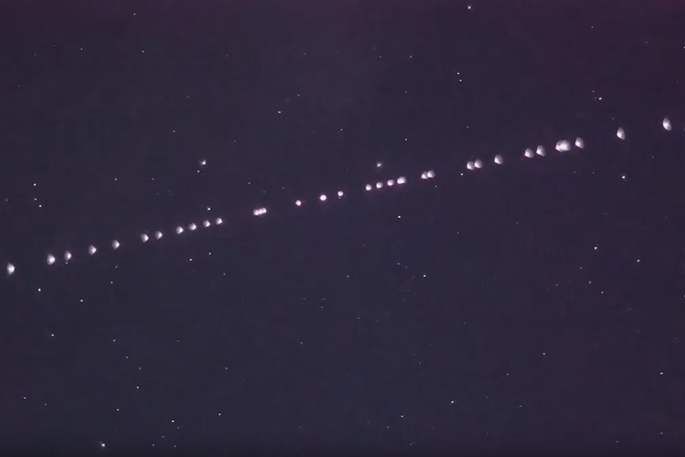 Starlink satellite train. Photo: Astro Farmer NZ/Chris Aotearoa.
The Tauranga Astronomical Society meetings are held in the Otumoetai Sports and Recreation Club building, Fergusson Park in Matua on the 2nd and 4th Tuesday of each month at 7.30 pm. Presentations are given on current astronomical topics.
Entry to the monthly meetings for non-members is $5 per adult. Children are free. Twelve month membership is $30 for individuals, $40 for families, or $10 for tertiary students.
All those interested in astronomy in the Bay of Plenty district are invited to attend.
For more information follow the society's Facebook page - https://www.facebook.com/tauranga.astronomy
More on SunLive...