Nurses fundraise for Bangladesh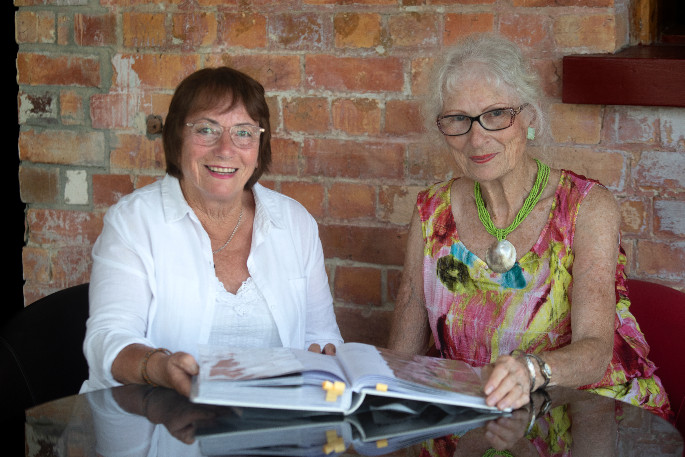 Three Tauranga nurses who were inspired by a grassroots healthcare programme in Bangladesh are fundraising to see its continuation.
Lyn Elliot travelled with Nerida Galley and Marie Monk to Bangladesh early last year to volunteer at the Kailakuri healthcare project. They spent five weeks providing healthcare at the rudimentary facility.
"It was incredible," says Lyn. "They do the most incredible work."
Kailakuri was established more than 40 years ago by Whakatane physician Dr Edric Baker with the intention of teaching locals how to care for themselves.
He began by treating patients and handpicked some to train as 'barefoot paramedics' – medics with no formal training or education.
Lyn says she frequently saw severe burns caused by women's saris catching on fire while cooking over open pits.
She also saw countless diabetic patients with injuries that would normally warrant amputation.
"They preferred that we try to heal them so they could continue working," Lyn says. "They cannot afford the operation or the prosthesis.
"They are very brave people."
Nerida says she knew what she was getting herself into with Kailakuri and has previously spent time in India doing similar work.
"It's a privilege to serve the very poor and treat them with dignity and respect."
The project survives on the generosity of others, like that of a physician from Bangladesh's top diabetic centre. He was moved by Edric's devotion to his patients and promised to supply Kailakuri with insulin for his lifetime. The physician has since died and his daughter, also a physician, continues to honour the agreement.
Kailakuri also receives aid from a plastic surgeon who often visits the clinic and will operate on patients free of charge at his hospital overnight.
Edric died in 2015 at Kailakuri and is survived by the clinic's success.
The clinic today sees up to 150 patients a day and more than 44,000 a year.
Around 95 per cent of the project is funded by donations, which Lyn says they desperately need more of now.
On February 15 at 7pm the movie Soldiers Without Guns will be screened at Wesley Church Main Hall as a fundraiser. Admission costs $10 and all proceeds will be donated to the Kailakuri Project.
More on SunLive...