Small fire extinguished in Third Ave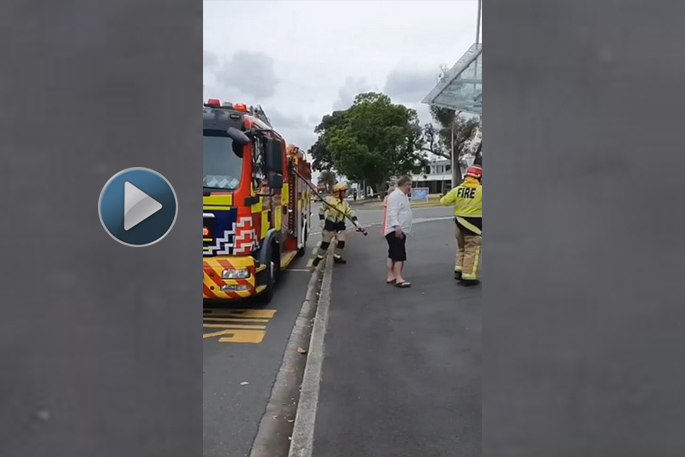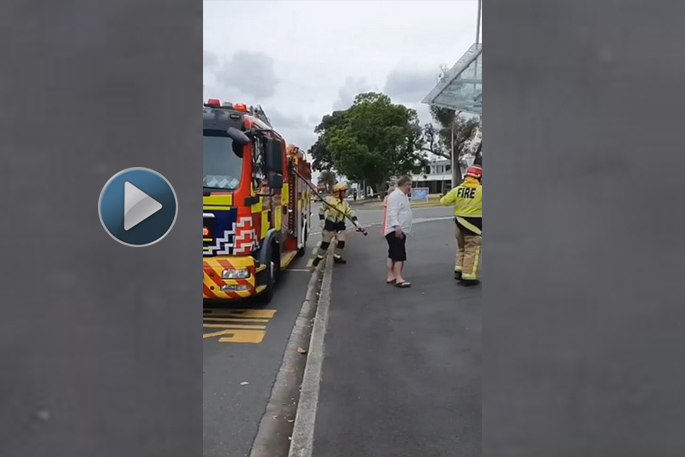 Click the image above to watch the video
A fire appliance was called to a fire in Third Ave, Tauranga on Saturday afternoon to put out a fire that had started amongst shrubbery outside a building.
Brandon Ronald was first on the scene.
"I was about 100m down the road outside the supermarket, sitting on my scooter, looked forward and saw smoke pluming up," says Brandon.
He quickly went along to check out what was happening.
"It was quite a big blaze for a small shrubbery and it was burning real fast."
Brandon says the small fire was outside the Harcourts building on Third Ave.
"My first thought was to stomp it out, but it was too big for that. I looked for a water source and there was nothing around so I jumped on my phone and called 111."
While on the phone to emergency services, a car pulled up nearby.
"An older gentleman jumped out with a car mat and he stomped it out on his own," says Brandon.
"Then another guy pulled up with an extinguisher and he put it out too. The fire service came shortly after that."
Brandon says that people observing the scene commented that they thought it was most likely caused by a cigarette butt.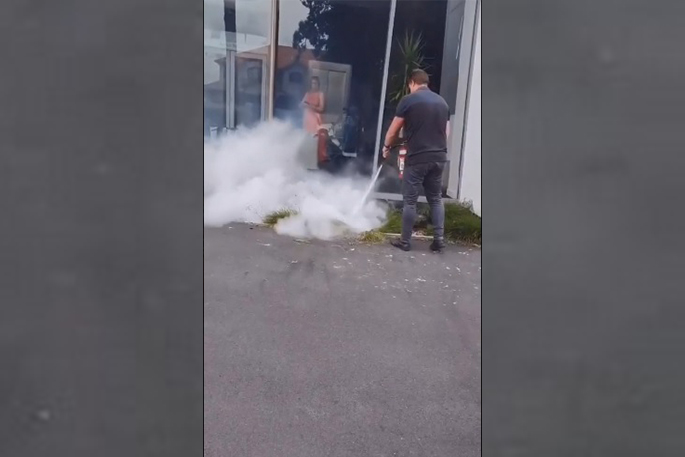 More on SunLive...