Reaching high speeds at only 16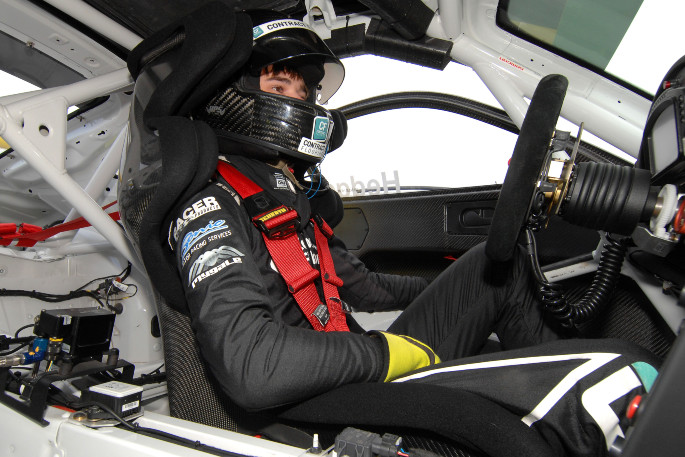 He's been racing cars in all categories of motorsport before he was able to drive on the road.
Tauranga-born teen Callum Hedge officially got his licence to drive in November 2019, but he's been doing speeds of 200 km per hour plus since a young age.
Last year, Callum raced in the New Zealand Toyota 86 Championship and in the Australian Formula Ford Championship. This year, he has stepped it up again and is racing Porsches.
During his time in Australia last year, Callum ended up fourth overall in the Australian Formula Ford Championship. He won the first three out of five races.
"So that started off really good," says Callum. "From there, things didn't quite go our way. A little bit of my fault, some others, but it is what it is."
He says ending up fourth in the championship wasn't too bad considering what went on throughout the year.
"The main thing was just learning from it and maturing as a driver and as a person and going onto the next one."
The next one is racing a Porsche.
"The Porsche is really fast. So it's definitely a big step up learning how to drive it and stay focused, moving at almost double the speed.
"So it's been a little bit of a learning curve, but starting to get really comfortable in the car now."
With the step up, Callum says there is a bit more pressure due to it being an expensive car.
"You don't want to crash the Porsche otherwise you're going to have a pretty big repair bill. That's always one thing that is always in the back of your mind. As long as you keep it out of the fence and drive it smooth and straight, you should be all good."
As well as trying to keep it smooth on the track, the physical demands behind the scenes have stepped up as well. Callum says the demand for that has stepped up, but it wasn't as much as he was expecting.
"I'm just training a little bit more to make sure I don't have to focus at all about being tired when I'm racing.
"But the main thing is just all the marketing and all the logistics that go into it. Since it's much more expensive than the other cars I've had to do a lot of work on getting more sponsorships and trying to piece it together."
With getting all the sponsorship together, if he gets enough, he will also be able to race in Australia again this year.
Aside from racing in Australia, other goals Callum has for 2020 is to just stay in school. He completed NCEA level one with merit and he is hoping to do the same with level two.
He had to spend most of his time at home catching up on schoolwork, as he had around 50 to 60 days off.
"I just spent a lot of time catching up, making sure I didn't actually miss out on anything. There'd be times where you would sit a practice test and I wouldn't have known anything because I missed a whole unit."
He says it was a struggle to begin with but eventually got the hang of it and it just became the norm.
Over his teenage years, Callum has done a lot of racing and has achieved a lot of things people could only dream of at his age, but he says he rarely looks back on what he's done.
"I don't really do much reflecting at all as I always focus on the tasks that I'm on right now. So I'm putting a lot of focus into the Porsche, the driving, the marketing, the sponsorship and all of that.
"I'm just trying to move forward from what I learned in Formula Ford, the Toyota 86's and all the other cars that I've driven and putting all that information that I've learned into being the best driver I can."
Callum's goal in racing Porsches is eventually becoming a paid driver.
More on SunLive...