Two donated vans help Bay students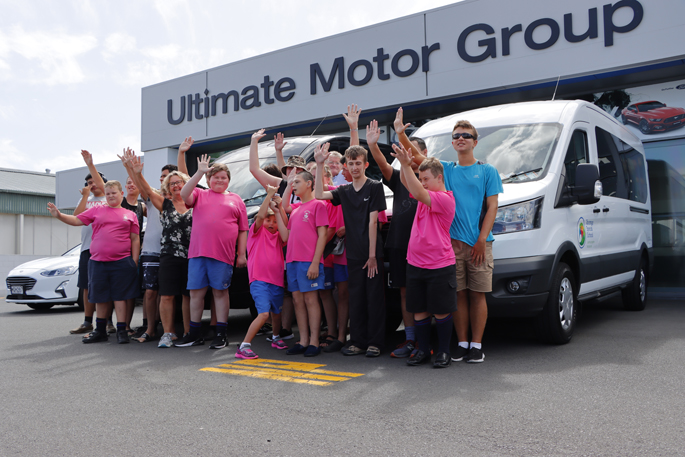 Vans donated to a Tauranga school is kicking 2020 into gear for its students.
Tauranga Special School teacher Jo Crean says two Ford vans were donated to the school by generous community members at the end of last year.
Now these vehicles are helping students get out into the community and immerse themselves in a range of different programmes, says Jo.
The Ford vans, valued at around $120,000 were given to the school by Bob and Martha Clarkson.
"They have a special interest in supporting our community," says Jo.
Meals on wheels and Tauranga Foodbank are just some of the initiatives students are now volunteering for, thanks to the help of the new vehicles.
The transportation also means they can easily get to work experience and activities including horse riding and sailing.
"It's given them so much more access to the community, for so many different types of programmes," says Jo.
"We have a class of older students, and the work experience is preparing them for when they leave school.
"The volunteer work is also our students way of giving back," she adds.
Bay of Plenty Ford gave the donors a "significant" discount on the vehicles, Jo says.
Tauranga Special School has a role size of about 95, with students spread across multiple different sites.
It has students from the age of 5 to 21 years.
"Our school is growing at such a rate, and there is a massive need for more transportation. These vans help us with exactly that."
More on SunLive...