What's On: Waitangi Day in Tauranga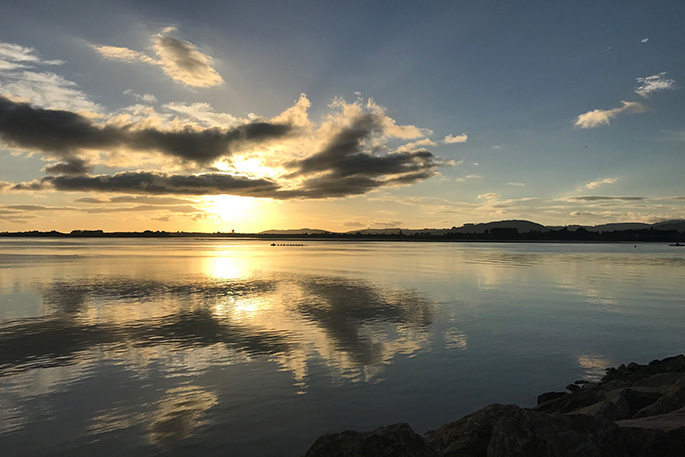 Good morning SunLive readers, I hope you are enjoying a mid-week break and whether you have just got today off or are making the most of the weekend with takin Friday off, I hope you make the most of it.
It was declared in the Waitangi Day Act 1960 that February 6 was to become Waitangi Day. It is a national day of thanksgiving in commemoration of the signing of the Treaty of Waitangi.
In 1974, Waitangi Day became a public holiday.
Looking at the weather for today, it is going to be another fine day with some southwesterlies picking up in the evening.
The high today will be 28 degrees with a low of 16 degrees.
Looking forward into Friday, it is looking mostly the same with a fine day, with some evening cloud about. There will also be some light winds and afternoon northeasterly breezes.
The high for Friday will be 28 degrees with a low of 16 degrees.
If you are looking for something to do today, the Tauranga Moana Waitangi Day Festival 2020 is taking place at The Historic Village on 17th Ave.
It is a family-friendly event, led by Ngati Pukenga ki Tauranga Iwi Trust, and is a collaborative community effort involving mang local individuals, groups and organisations.
The 2020 celebration will open with a whakatau (welcome) by mana whenua and a flag raising ceremony at 10am. The day will include the citizens ceremony for Tauranga's newest kiwis, a special series of talks in the Village Chapel and workshops on the signing of the Treaty of Waitangi, including poi making, raranga harakeke weaving, tamariki/rangatahi – children/youth art, surf board carving demonstrations and more.
Entry is by gold coin donation.
If hanging by the pool is more your style, a Waitangi Day BBQ is being held at Memorial Pool from 9am.
There will be hot sausages and cool pools. Entry is $4.80 an adult and $2.50 a child.
To find what else is happening around the Bay today, check out the What's On listings below:
Thursday 6 February:
Bag sale
$5. Good quality womens, mens & kids clothing & linen. Historic Village 9am. Proceeds to Turning Point Trust
---
Bay City Rockers
Social Rock'nRoll Dancing, plus other popular dances. Senior Citizens Hall, Norris St. 7pm-9:30pm. $3 entry including supper. Ph Gavin 027 643 6222
---
Blues Brothers Musical: Auditions
Want to audition for the world premiere of the musical The Blues Brothers: First Contact? Auditions in January 2020. Head to https://www.taurangamusicaltheatre.co.nz/shows/thebluesbrothers/ for audition info.
---
Citizens Advice Bureau Tauranga
Free confidential impartial information & advice. Don't know? Ask Us! Phone or visit us at 38 Hamilton St, Tauranga. Mon-Fri 9am-5pm 07 578 1592 or 0800 367 222
---
Fitness League
Exercise, movement & dance focusing on posture, stretching, strengthening & flexibility. All ages & abilities. Central Baptist Church, 13th Ave 10am. Ph Pam 021 117 7170
---
Gate Pa Junior Tennis
Junior club days: Saturdays from 9am & Thursdays from 3:30pm. New members welcome. Details on clubs web & facebook. Ph Turu 021 061 1942
---
Golf Croquet
At Croquet Mt Maunganui, 45 Kawaka St; Tues, Thur, Sun; 9:15am for 9:30am start. Ph Nev 07 575 5121
---
Greerton Senior Citizens' Club
Special General Meeting 20th Feb at 11am GSC Hall, Maitland St. Members & intending members welcome. Ph Joy 541 1725
---
Katikati Concert Band
We welcome brass, woodwind & percussion players of all ages & experience. We meet at Katikati Bowling Club, 7pm every Thursday. Ph Mick 021 217 1780
---
Kotahitanga Rangatahi Waitangi Exhibition
An interactive Exhibition that gives voice to youth in Tauranga Moana around their thoughts on Te Tiriti o Waitangi. At The Incubator Gallery, 17th Ave, 9am-5pm.
---
Let's Learn Lifelong Learning
Want something to do, to learn, to meet people? Check out www.letslearn.co.nz for night classes, workshops, lectures, courses, clubs of all sorts. Ph 07 544 9557 https://www.facebook.com/letslearnbop
---
Otumoetai Tennis Club
Adult tennis. 9am Tues & Thur. Bellevue Park Windsor Rd (adjacent to swimming pool). New players & visitors welcome. Ph Pam 570 0302
---
Taoist Tai Chi
New Beginner classes: 15 Koromiko St, Judea, 1-2:30pm & 5:30-7pm. 345 Maunganui Rd, 6:15-7:45pm. Katikati Memorial Hall, 5:30-7pm. All welcome. Ph 578 6193 or visit www.taoisttaichi.org
---
Tauranga Model Railway Club
Meet Tues morning 0930 & Thurs night at 7:30pm in the club rooms upstairs, cnr Cross & Mirrielees Rds. Ph Mike 021 939 233
---
Te Puke Toy Library
Join up with us & play with quality toys for a fortnightly hire. Wed-Sat 10am-1pm. Friday Playgroups 10am-12pm. 7 Stock Rd, Te Puke 027 263 9309
---
Tga Citizens' Indoor Bowls
Summer Bowls every Monday & Thursday. Monday, names in by 7pm & Thursday, 1pm. Everyone welcome. $2
---
Under The Stars
65 Cliff Rd (opp Mission St) Sat 6pm & Thurs 12pm for meal, showers, toiletries, clothes. Anyone in need welcome.
More on SunLive...