Helicopter removing boat wreck from Mauao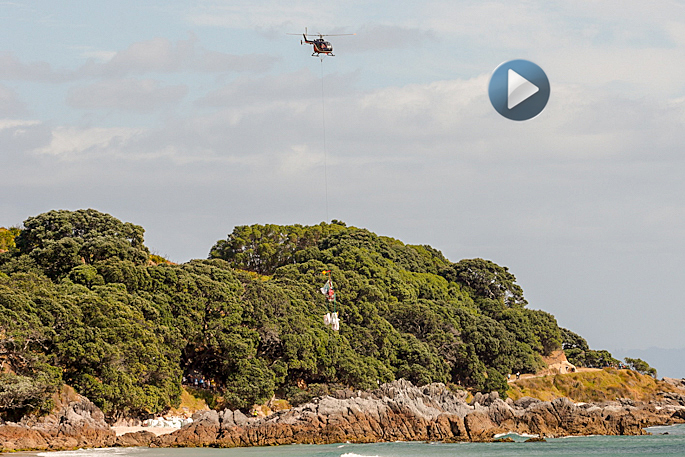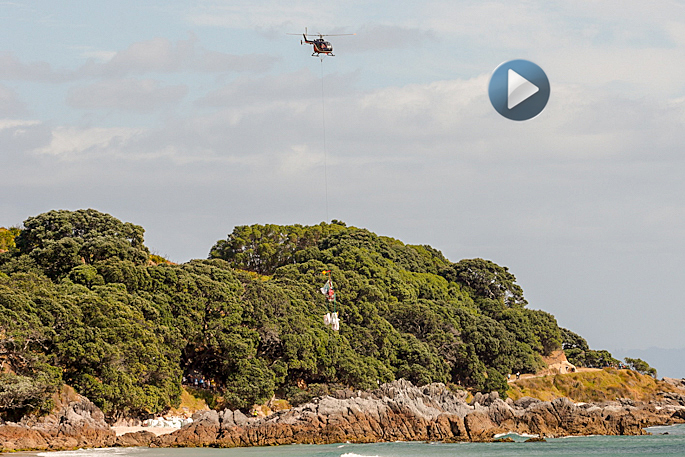 Click the image above to watch the video
A helicopter is working to remove parts of the vessel that ran aground on the rocks at the base Mauao on Friday night.
The helicopter is using a tow line to collect bags of debris from the beach and around 7 people are loading the bags, says Jordan Malpas.
Jordan stopped to watch the operation on her walk around Mauao and says about 25 to 30 people are watching as well.
"It appeared the helicopter was coming every five to 10 minutes to get another load, so it can't be heading too far away."
Police received a report about 11.35pm on Friday night of a boat having run aground at Mount Maunganui.
"Those aboard made it to shore safely," says a police spokesperson.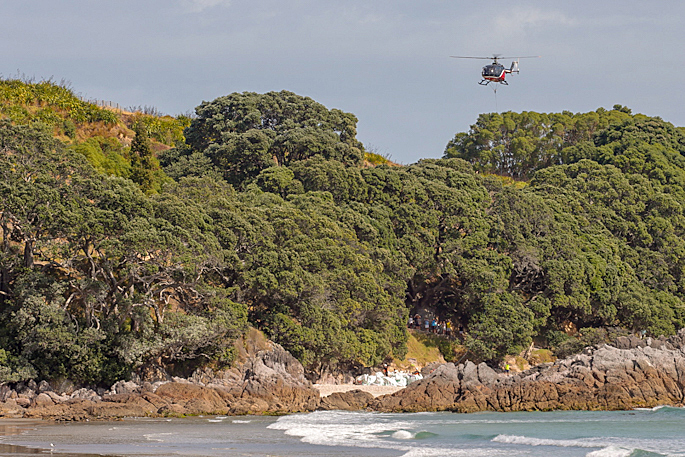 Bay of Plenty Regional Council's On Scene Commander Adrian Heays received a call in the early hours of Saturday morning that a charter vessel had run-aground and he took the opportunity at first light and low tide to safely board the vessel.
He found significant damage to the hull allowing water to flood in. No oil or fuel was observed entering the water at this time.
"You just can't click your fingers and remove a 12 tonne boat from the rocks in a middle of a surf zone. This has to be done carefully with the right people and equipment.
"The owner of the vessel got in touch not long after and confirmed a contractor had been employed to remove the wreck and appropriate precautions would be taken to reduce any environmental risk.
"We continued to monitor the site and surrounding area to ensure any oil spill risk was adequately managed and provided support as required."
Unfortunately, the conditions weren't favourable and eventually the swell and changing tides meant that it started to break-up.
"The stern section containing the main fuel tanks was still intact and subsequently the more than 1000 litres of fuel and oil on board was recovered."
It's thought the oil that was observed was residual from the fuel and hydraulic systems as the vessel was battered against the rocks.
Adrian says in this case, the result is a good one with the oil recovered and the wreckage finally removed and no lasting effects on the environment or wildlife.
More on SunLive...