Two freed from Athenree crash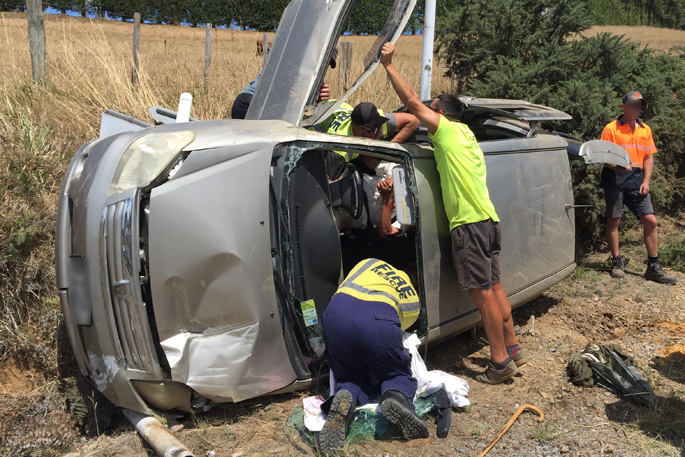 Two people have been freed from a van after it veered off the road and ended up on its side in Athenree today.
Marianna Haworth was in a vehicle following the van and stopped to help after seeing the accident on Steele Road around 1.45pm.
"Two people were trapped in their car but seemed unhurt, although one person was sore. Both wore seatbelts which would have saved them."
She says the car in front of her stopped and quickly dialled 111 and the fire service was the first on the scene.
Fire services worked to free the occupants and police arrived on the scene quickly, she says.
Mariana looked after a dog that came from the vehicle by giving it water and putting it in the shade.
Police responded to a single-vehicle crash at 2.07pm on Steele Rd in Athenree, a police spokesperson says.
" Two people were trapped but they have been extricated."
There are no reports of injuries or the crash blocking the road, the spokesperson says.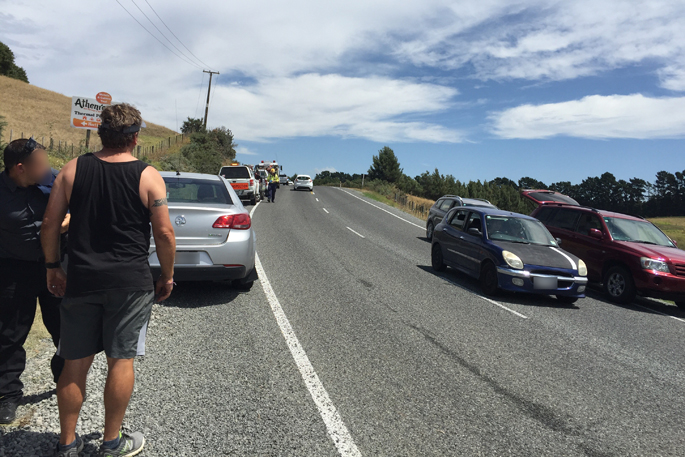 More on SunLive...