Total watering ban in Waihi and Waikino lifted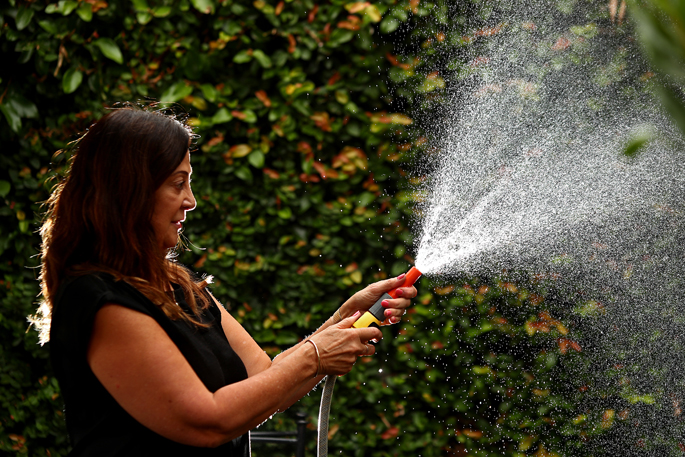 The total watering ban in Waihi and Waikino has been lifted, thanks to the water saving efforts of residents, says the Hauraki District Council.
Outside watering is now restricted to alternate days between 6pm and 10am.
This includes use of water outside the house such as watering lawns and gardens, washing cars, houses and decks, filling paddling pools or playing under sprinklers.
It does not include filling swimming pools.
If your address is an odd number, only use outside water on odd days of the month.
If your address is an even number, only use outside water on even days.
"We appreciate our communities' response to saving water. Thanks for being water wise and helping our rivers to stay healthy too," says Group Manager Engineering Services, Adrian de Laborde.
The council has also done its bit by focusing on finding leaks in the area.
"All water networks lose some water as a result of leaks. However, we're aware of some significant leaks within our Waihi and Waikino network that we have been actively searching for, using new technology.
"We recently trialled an acoustic listening device to track water flow and a big leak in the Waikino water pipe network was successfully detected."
The device tracked the Waikino leak to within 120 metres of the source. This was a significant find as the water loss was equivalent to the average daily use of approximately 250 houses.
The leak, next to the State Highway was so deep it was impossible to detect from the surface. An infrared drone that can detect water leaks in the ground is another option being explored.
"If we can identify any other large leaks as we continue this investigative work, we may find ourselves with surplus capacity."
Council also wants to talk with its communities on long term options for managing its water supplies over the drier months.
"Water is a finite and precious resource and the community has already started the conversation about future needs and how we can plan for them. Although storage of raw water seems like an easy solution, it comes with significant financial, cultural and environmental impacts, so there are lots of aspects to consider.
"We're very keen to hear ideas from our communities and we'll be going out to ask for feedback through our Long Term Plan review coming up soon. We encourage everyone to get involved in the conversation."
For now, Council encourages smart water use as a matter of good practice right across the district. Please be vigilant about reporting suspicious puddles, patches of green or geysers where they shouldn't be.
Find great water saving tips for the house, garden and farm at www.hauraki-dc.govt.nz/smartwateruse
More on SunLive...