Mount pet food producer faces prosecution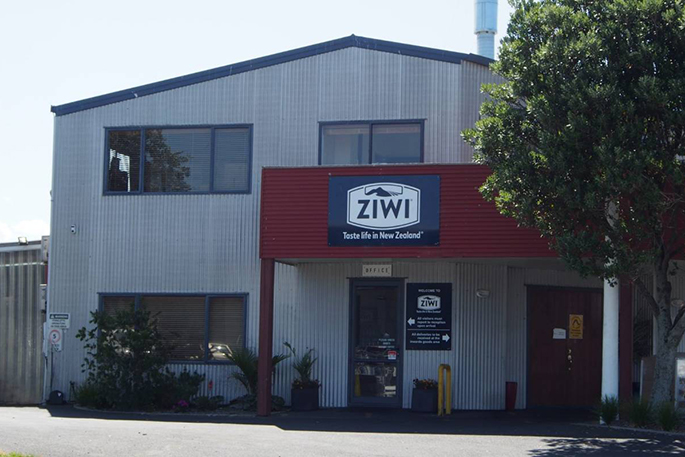 Everyone smelled it but the question being played out on a grand scale in Tauranga is who dealt it?
Pet food manufacturer Ziwi Pets has been singled out by residents in Mount Maunganui as the culprit behind the rancid odour plaguing residential areas.
The company has received one odour complaint for every day in 2020 and racked up 492 complaints in 2019.
The company's founder says they have invested in air cleaning technology and his company may be being used as a scapegoat for other polluters.
"We heavily invested in odour management technology.
"We have tried to fix the problem so we undertook that investment and made a huge change. The system scrubs and cleans the discharges of odour."
He says some of the complaints laid against his company could not have been caused by them.
"Some complaints were received at a time we were closed for maintenance."
Bay of Plenty Regional Council is prosecuting Ziwi in the Environment Court for failing to abide by an abatement notice and for illegal air discharges.
Emma Jones from Clear the Air - Mt Maunganui, a community advocacy group set up to speak out against pollution, says Ziwi Pets brings "a lot of misery" to residents.
"A lot of long term residents seemed to be resigned to the smells," she says.
"Our goal is to represent the community better and help businesses in the area."
Jones said the industrial area is near schools and there are growing concerns about what is being breathed in by children.
"We found a lot of people did not know there was a pollution hotline you can call to make reports," she said.
Mayor Tenby Powell has been made aware of the smell complaints and says Tauranga has a unique problem as the industrial area is so close to residential buildings.
Powell said solutions are being work shopped between council and Ziwi to find a long term solution.
"They are going to outgrow that facility," he said. "We will work with them to see if we can find a green fields solution."
"They are an innovative exporter and we want to keep them in Tauranga."​
The case will occur on March 3.
More on SunLive...