National rules out working with NZ First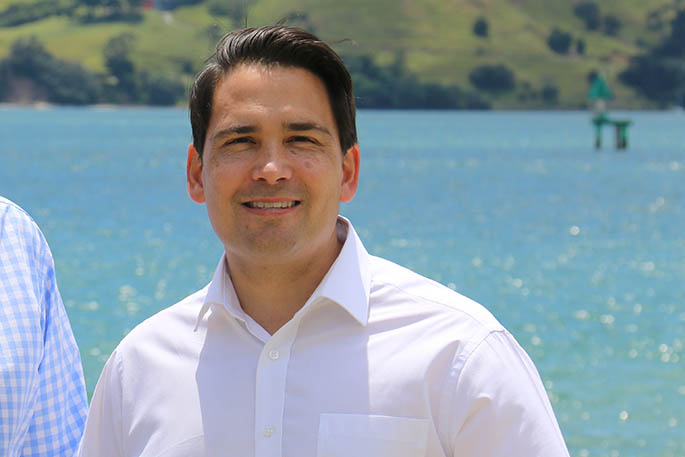 National Party Leader Simon Bridges has today ruled out working with NZ First to form a Government after the 2020 election.
"A vote for NZ First is a vote for Labour and the Greens," says Simon.
Simon has also said that National is open to working with the ACT Party.
New Zealand First leader Winston Peters has responded, remaining unfazed by the announcement that rules his party out as a potential coalition partner after the 2020 General Election.
"Let me say this – he's got a lot to learn about politics," says Winston.
Epsom MP and ACT Leader David Seymour has welcomed Simon Bridges' statement this afternoon.
"While I appreciate National's encouragement, I have always believed Epsom belongs to the voters. I will be campaigning directly to my neighbours as hard as ever, asking that they elect me for a third time," says David.
Simon says that National wants New Zealanders to have a clear choice and certainty about what they're getting when they go to the ballot box in September.
"A vote for National will mean more money in your pocket, more transport infrastructure and safety for your family," says Simon.
"We will get things done. Our decisions will be about what's best for New Zealanders, not what's best for NZ First.
"This Labour/Green/NZ First Government has failed to deliver for New Zealanders. The cost of living has gone up, taxes have been piled on, there's been no new infrastructure, and crime has risen making your family less safe. New Zealanders have been let down and we can't afford another three years of this incompetence."
Narrowing your options can be the worst strategic move you will ever make, says Winston about Simon's decision.
'Having been in politics a long time, and a member of the National Party for over 25 years, the one thing New Zealand First is confident about is that if voters deliver that possibility, and if Mr Bridges doesn't pick up the phone, someone else within his caucus will do it for him," says Winston.
"He has also demonstrated he has no insight into what a unified caucus looks like. As Douglas McArthur said, there'll come a time soon when he'll when want to see me much more than I want to see him."
Simon has stated today that he doesn't believe National can work with NZ First or have a constructive trusting relationship with them.
"When National was negotiating in good faith with NZ First after the last election, its leader was suing key National MPs and staff," says Simon. "I don't trust NZ First and I don't believe New Zealanders can either.
"A Labour/Greens/NZ First Government will mean more incompetence and wasteful spending, and you'll pay for it with more taxes, costs, and burdens on you and your family."
Simon says that National is open to working with the ACT Party.
"National had a constructive working relationship with ACT while in Government. We developed the partnership schools model and worked together to reduce red tape," says Simon.
David Seymour agrees that ACT and National worked together constructively in the last government and can do so again.
"I will be campaigning on the aspirational values of Epsom, and standing up for families, schools and businesses in the face of government overreach from Wellington," says David.
"National recognises that it needs a strong ACT presence in the next Parliament in order to govern. The final polls of 2019 showed that ACT is likely to secure more MPs at the 2020 election and could make the difference between a Labour and a National government.
"ACT has held this government accountable every step of the way – on the capital gains tax, centralising control over the education system, new hate speech laws, rushed firearms legislation and the flawed Zero Carbon Act," says David. "ACT has shown that it is a principled and effective opposition.
"In 2020, ACT will be campaigning to protect the rights and freedoms of New Zealanders and to give Kiwis more control over their lives."
Simon has his sights firmly focussed on the election ahead.
"New Zealanders have a clear choice heading into this year's election," says Simon. "The Government I lead will result in families who are better off, can get to work and school on time and are safer in their communities.
More on SunLive...