Melbourne Cup provides for local charities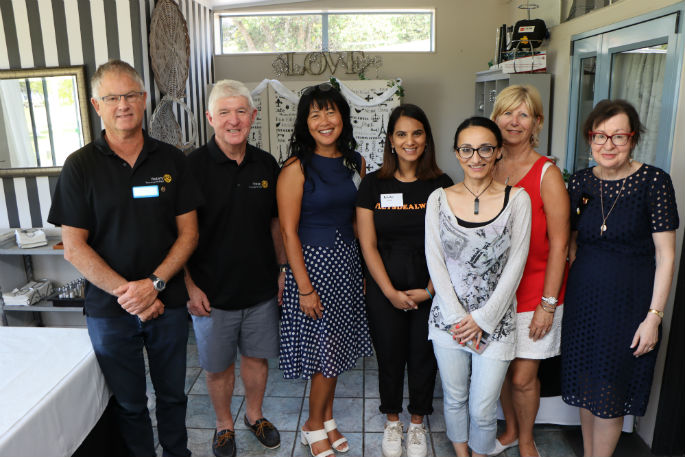 Local charities didn't quite get the $8 million in prize money from winning the 2019 Melbourne Cup as Vow and Declare did on November 5, 2019, but they did receive thousands of dollars thanks to Tauranga Te Papa Rotary and its Melbourne Cup fundraiser.
Rotary has been holding 'Tauranga's Biggest Melbourne Cup Party' for the past few years, raising about $30,000 each time.
Rotary president Mike Fraser says the $29,969 raised this year is all money they can give back to the community.
Raising so much each year means they have a high standard to keep up with, Mike says.
"It's hard enough to sell the tickets," says Mike. "We sold less tickets this year, but we charged more per ticket so that gave us the same result."
Even though fewer tickets were sold, there was still 270 people at the event.
Some of the funds have been donated to Waipuna Hospice and Shakti Ethnic Women's Support Group with the remaining money going towards other Rotary charities that they support.
The Waipuna Hospice received $14,984 from Rotary, with director of marketing and fundraising at Waipuna Hospice Sasima Pearce saying any amount of money that people donate means a lot to them.
"We require to raise another $4.25m to cover the shortfall in order to continue to operate the services we provide today.
"We are very humble to see so many people put a lot of work into organising such a successful event and raise much needed funds for us. When you see the generosity in the community such as this, it makes you very humble. It makes us want to work even harder to ensure this vital service is continued on."
A total of $7392 was donated to the Zonta Club for the Tauranga area and $2996 to Tauranga's Shakti Ethnic Women's Support Group. Shakti helps support refugees locally and across the country and isn't fully funded by the Government.
Shakti Ethnic Women's Support Group Campaign Manager Tayyaba Khan says any amount of money is really helpful because it helps them make sure they can keep women safe.
"It means a lot that we've been able to receive this funding. We're really grateful.
"We love working with Rotary and anyone who says: 'hey we want to help out', with a cause that you've been struggling with for a long time, is greatly appreciated."
The funds received will stay in Tauranga and will be used for local service provision.
More on SunLive...