Step right up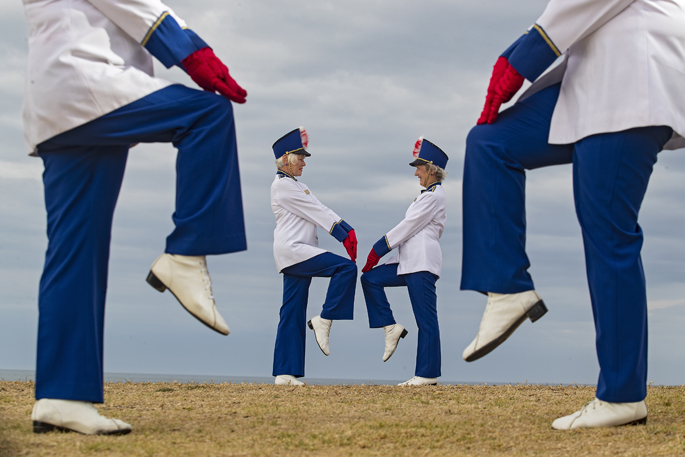 It's a deliciously uncluttered sport – no national body, no constitution, no can't do this nor that. No winning nor losing so no bitter rivalries.
All very unstructured, informal and nice.
"Just fun, fitness and friendship," says Sharon Jackman, of the Pacific Guards Mt Maunganui, a women's leisure marching team. That's the leisure marching mantra – fun, fitness and friendship.
There's no over-legislated book of rules and regulations, because there is only one rule. A leisure marching team has just five minutes to strut its stuff on the parade ground.
"You can take one minute if you choose," says Sharon. "But everyone wants their five minutes of fame."
And while there will be no winners or losers when the Pacific Guards step out for their big Open Display Day on Sunday, February 16, at Links Avenue in Mount Maunganui, the natural competitive streak in most sports people will surface. That's what they train long and hard for.
"It may be leisure marching, but every one of us wants to go out there and be the absolute best we can be. We are a bunch of very competitive women."
That's on the display area, but away from it there's lots of tea drinking, chatting and socialising.
Leisure marching is popular. Seventeen teams will be at the Mount for the Pacific Guards Open Display Day.
"That's give or take 200 marchers," says Sharon.
"Nine teams from Tauranga, four from Auckland and one each from Thames, Whakatane, Taupo and Matamata."
And the Pacific Guards will lead out that day, for the march past and salute, they will set the standard, because they are the hosts.
Marching's in the blood. Sharon started back in 1961, in Dunedin for the Balaclava Midgets, progressed to seniors, became an instructor and an administrator, but then answered the call to compete, pulled on a pair of those white $300 marching boots and returned to the display area 13 years ago.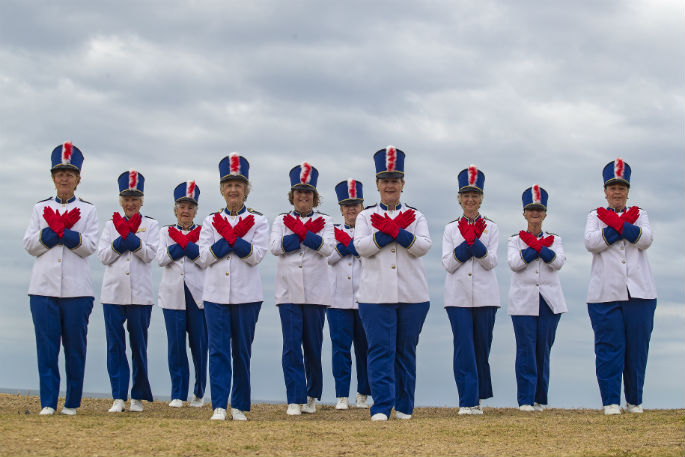 Marlene Marx marched her way through the 1970s before life veered off in a different direction. Then one day she was driving past some marchers in a Tauranga Park and it triggered something.
"I didn't know leisure marching went on."
She's now addicted.
To execute a marching routine with precision takes time, discipline and fitness.
"There's actual mental fitness," says Marlene. "We are remembering manoeuvres and counting. Are we turning right or left, are we stopping or starting? Doing that for five intensive minutes at our age really does keep us on our toes."
There are ten members of the Pacific Guards.
"We remain open but any further members would mean we would have to completely re-choreograph our marching routine. Not that easy," says Sharon.
A couple of sisters in the team are in their fifties, several are in their sixties and seventies and Maureen Haworth is still marching at 82.
"That's the lovely thing about unstructured leisure marching – no constraints," says Sharon.
Some teams have as few as five members, some as many as 26. Some teams boast male members and in Invercargill there are sisters in one team who both march with walking sticks, or is it marching sticks.
"And that's absolutely fabulous," says Sharon.
Some, like the Pacific Guards, have a dashing full uniform, shako hats, military style tunics and tailored slacks. Some teams just wear t-shirts and trousers – but livery doesn't maketh a leisure marching team.
So when does a leisure marcher pull up and stop marching?
"On death really," says Sharon.
"When we pass away."
Then another pair of marching boots will appear on TradeMe. In the meantime there's another display day and a few more cups of tea and chatting.
More on SunLive...