What's the temperature at your place today?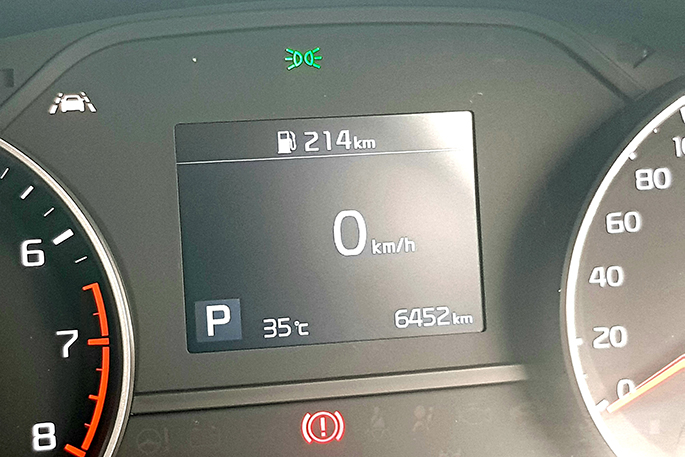 Temperatures are soaring around the Bay of Plenty today. Yesterday Gisborne reached 38.2 degrees Celsius and the Australian heatwave hasn't even reached our shores yet.
There is a chance 40 degrees could be reached somewhere in the east says WeatherWatch.co.nz.
At Mount Maunganui, it was 35 degrees in Adams Ave around 3.30pm this afternoon.
Two SunLive readers in Papamoa report the temperature outdoors reaching 35 and 38 degrees. In Katikati, Pyes Pa and central Tauranga highs of 37 were reported.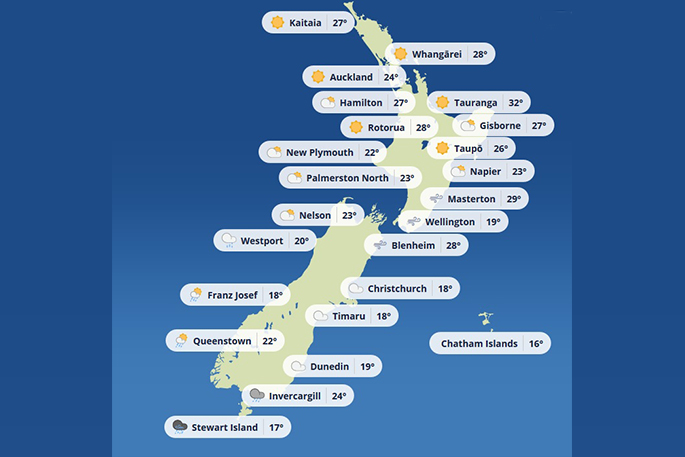 The MetService have recorded Tauranga as having the highest temperature in New Zealand today.
It's important to stay cool and hydrated on hot days. Here are some tips:
- Stay hydrated with a regular intake of fluid. Try adding a slice of lemon, lime or mint to a jug of water in the fridge.
-Cut down on the alcohol. Water is the best form of fluid, alcohol can dehydrate you more in this hot weather."
- Try and eat frozen snacks. Try eating frozen banana or other fruit as a cool snack.
- Make sure you are staying out of the sun. Find shade outside wherever possible and stay indoors when you can. Make sure you are staying cool. Exercise or do outdoor activities early in the morning or later in the evening if possible.
- wash a tee shirt and shorts in a cold water wash for one cycle, and spin dry. Put them on immediately and enjoy feeling refreshed all over.
- Look out for your neighbours. Keep a close eye on neighbours, especially the elderly, to check they're okay. Remember, children, older people or those with health concerns may find it more difficult to cope with the heat.
Slip, slop, slap and wrap:
Practice being sunsmart. If you have to be outside, remember to Slip, Slop, Slap and Wrap.
- Slip on a shirt or top with long sleeves and a collar.
- Slip into the shade.
- Slop on sunscreen that is at least SPF 30, broad spectrum and water resistant, and apply 20 minutes before going outside and reapply every two hours.
- Slap on a wide brimmed hat.
- Wrap on close fitting sunglasses.
The heatwave from Australia moves into the South Island today, then across the North Island and upper South Island for Sunday, Monday and Tuesday.
Monday looks to be the peak of the heat for NZ. On Tuesday a cooler change moves up the South Island and it moves into the North Island's eastern side on Wednesday and Thursday - with temperatures tumbling over 10 degrees.
NZ's record is 42.4 degrees Celsius, set in Rangiora in 1973.
What is the temperature at your place today?
More on SunLive...