Swimming for bush fire relief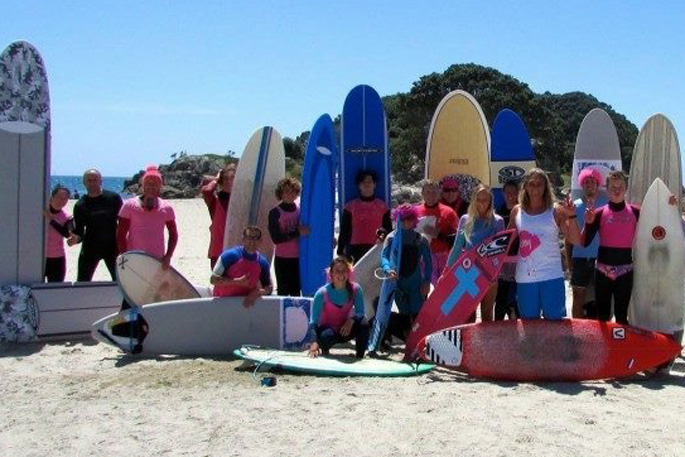 A pair of Mount Manganui water babies have joined forces to raise funds for bush fire aid in Australia.
Shark Alley will be filled with swimmers and surfers this Saturday morning, making their way around Leisure Island to give "the neighbours" a helping hand.
The event, organised by Naomi Crankster and Sheryl Mclay, is an individual swim and team paddle relay.
Naomi is a keen surfer, and Sheryl is the owner of Team Shore Incorporated.
The idea for the event came about after Naomi started seeing the devastating impact of the bushfires on Facebook.
"I just saw so much on social media with my friends losing their homes, and having to evacuate their towns. This is just something small to help out.
"We just wanted to get the surf and swim community involved, and do something to help out the Aussie neighbours."
Entry is $15 for adults and $10 for Under 19. All proceeds will be donated to the Australian Red Cross. It is being held at Shark Alley, and registration opens at 8am.
The event is fully lifeguarded.
For more information, visit www.facebook.com/events/477260169601696/
More on SunLive...