Dietary supplement boosts Bay employment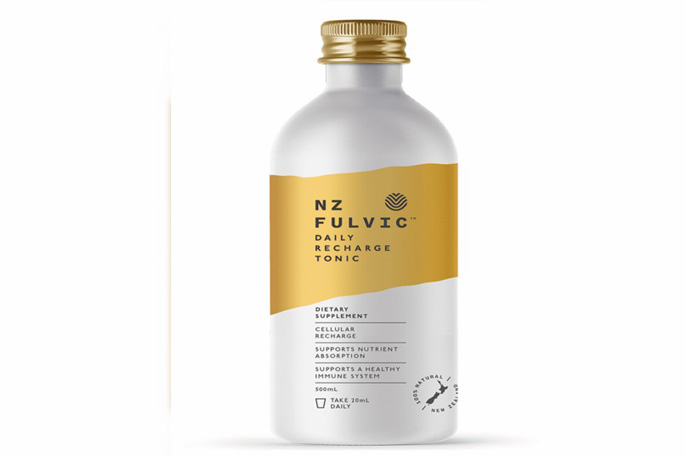 A new healthcare export industry for the Bay of Plenty is expected to employ 30 people in Kawerau.
A 1.5 tonne shipment of an organic soil nutrient, known as fulvic acid, has left for the US market and is now being sold through Amazon.
Fulvic acid is a water-soluble material found in a part of soil called the humus.
The refined humus is processed into a liquid and marketed as a dietary supplement designed to support immunity, nutrient absorption and natural energy levels.
NZ Fulvic director Rhys Brooking says the factory will eventually employ 30 Bay of Plenty people as they seek to grow international and local distribution volumes.
He says the product has been well received in the domestic market having launched here just 14 months ago.
"Internationally there is a well-established market for fulvic acid amongst consumer seeking to support their dietary needs - we believe the purity of the New Zealand product is well-positioned to help capture a share of this wellness market.
"Farming techniques can remove the nutrient from the soil so even people who have a diet rich in vegetables may benefit from supplementation with nutrients such as fulvic acid."
Rhys says the soil extraction process used to extract the nutrient involves filtering the soil to separate the fulvic acid from the humus with the land later carefully reinstated.
The Provincial Growth Fund have loaned $720,000 to health supplement company New Zealand Fulvic,
"It's a small loan but it has the potential to make a huge impact," says Head of the Provincial Development Unit Robert Pigou.
"This is a great product from a great little company, and it is a prime example of where the Provincial Growth Fund can help."
The loan will pay for product testing and for the expansion of the plant.
More on SunLive...