Council reports great response to trash survey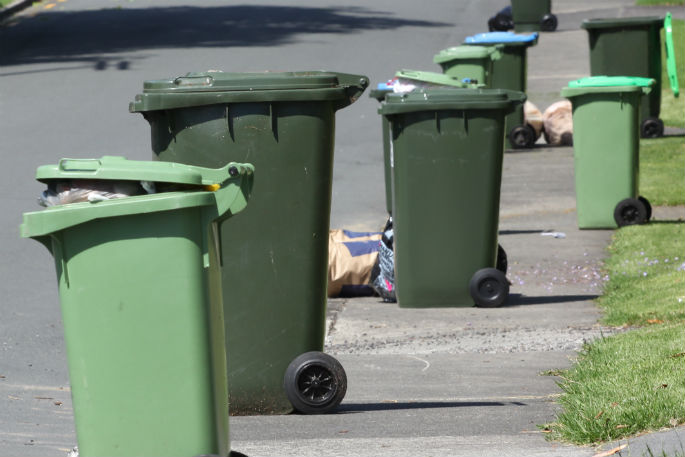 Tauranga City Council is reporting a great response to their Talking Trash Survey from the community.
With more than 9000 responses, a significant majority of those were in favour of the proposed kerbside collections.
"We are delighted with how many members of our community took the time to respond to our Talking Trash Survey," says Mayor Tenby Powell.
"This shows how passionate Tauranga is about the topic of rubbish and recycling. We're also delighted to see such large support for the proposed collections and are looking forward to reviewing the results in more detail in the coming months."
The Talking Trash Survey was open late last year for residents to let the council know if the proposed kerbside collections would work for them.
The survey results will help inform council's decision about whether to move from privately run kerbside collections - under which Tauranga has one of the worst rates per capita in New Zealand for sending household waste to landfill, to council-led kerbside collections.
Proposed council-led collections will make it easier for households to separate waste that could be recycled or composted, from rubbish that needs to go into landfill.
Highlights from the Talking Trash Survey results show:
• 88 per cent said the fortnightly recycling collection would work for them

• 82 per cent said the fortnightly rubbish collection would work for them

• 68 per cent said the weekly food scraps collection would work for them.
These results are aligned with what council have seen in earlier engagement activities with the community around the proposed kerbside collections.
The full results of the survey are now available to view at www.tauranga.govt.nz/talking-trash-results
"We asked the community in April 2018, during our consultation for the Long Term Plan 2018-2028, whether they were in favour of rates-funded kerbside collections including rubbish, mixed recycling and organic (garden and/or food waste)," says Rebecca Maiden, Manager of Sustainability and Waste.
"At that stage, 68 per cent of the responses were in favour of this. The current results suggest even more appetite for these changes today."
In the first half of 2020, the Mayor and Councillors will review the results of the community engagement, alongside the proposals from waste operators and consider the viability of introducing any kerbside collection services to the community in 2021.
More on SunLive...