DNA confirms dog responsible for cat killings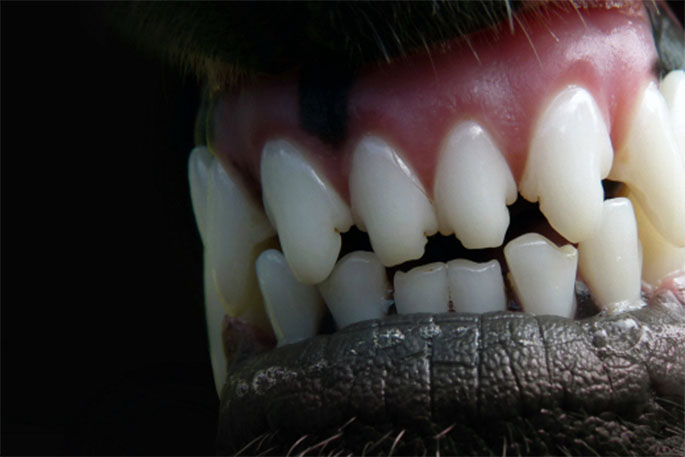 One dog has been found responsible for killing multiple cats in Matua.
A spate of dog attacks on December 22, 2019, left pet owners devastated as up to ten cats were killed.
It had been thought three dogs that had been roaming the streets were responsible and DNA tests were carried out by the Tauranga City Council.
Two of the dogs were seized by council animal services on Christmas Eve and the third dog was impounded on December 30.
Tauranga City Council animal service's team leader, Brent Lincoln, says the three dogs are unregistered and owned by two individuals.
"To determine if the dogs impounded were the ones responsible for the deaths, DNA tests were undertaken comparing saliva samples found on the deceased cats to samples taken from the dogs.
"The results from these tests and a witness statement have confirmed one dog was responsible for the deaths.
"The dog responsible for the attacks has been surrendered to council and the owner, who was also responsible for one of the other dogs that was impounded, has been disqualified from owning dogs for five years.
"Council is now reviewing the evidence and charges may still be laid.
"If council prosecutes and is successful, the judge will then need to make a decision about what happens with any dog that is part of that prosecution.
"The owner of the third dog that was impounded has also been disqualified from owning a dog for three years due to repeatedly failing to register their dog.
"The two dogs which were not involved in the attacks will be released back to their owners once they are registered and pound fees have been paid. However, as the owners have been disqualified they must rehome the dogs by 4 February."
Angela Newby is relieved the dogs were caught because her cat Archie is "lucky to be alive" after being attacked by a dog outside her home on Sunny Bay Road.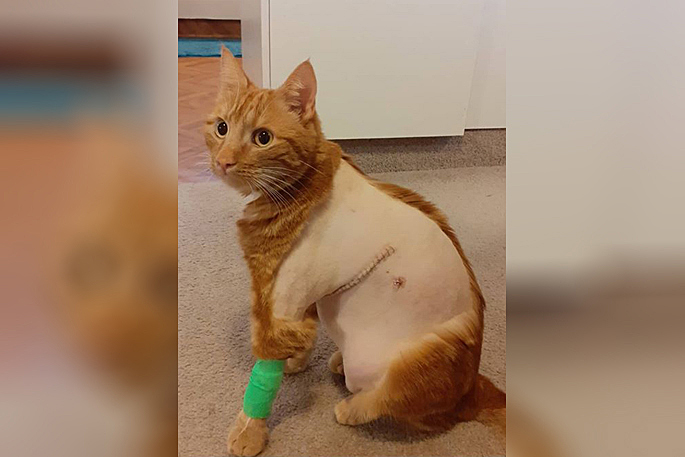 Archie is lucky to be alive after being attacked by a pitbull cross. Supplied image.
She woke up one night in August to the sound of Archie being attacked.
"I heard him getting attacked and I jumped out of bed and ran to him and the dog had my cat in its mouth.
"It was pretty horrific. Pretty traumatic really."
Archie suffered broken ribs, a punctured lung, fluid on his lungs, and a broken hip.
He had two surgeries that cost Angela $7000.
Before the dogs were caught Angela was on edge about Archie's whereabouts.
"We lock Archie in at night, every night now, but in the day I'm still so worried. If I'm at home, I'll go out and I'll call him just to make sure that he's close."
Angela thinks around eight or nine cats were killed in the attacks on December 22, and more injured after seeing posts on the Matua Community Facebook page. The exact number is unconfirmed.
More on SunLive...