Two injured in crash with logging truck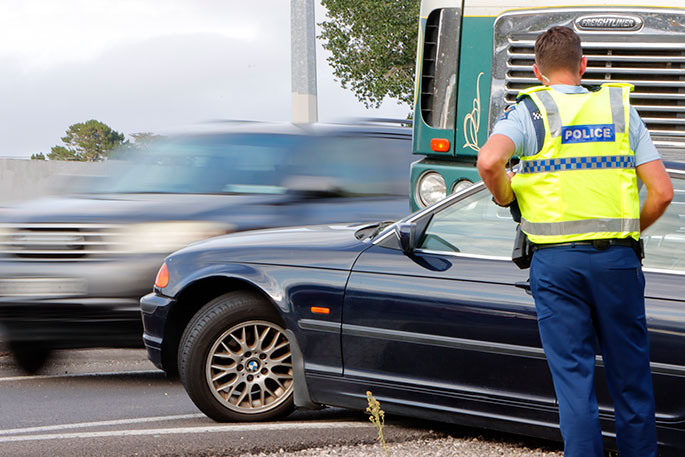 A logging truck driver involved in a crash on Takititumu Drive this morning says the car he collided with "came out of nowhere."
Emergency services were called to a crash between a logging truck and car on the Takitimu Drive off-ramp at about 7.30am.
"I didn't even know it was happening, the vehicle just came out of know where. When I did it hit them I thought the wheel had come off," says the truck driver.
"It wasn't until I came to a halt and saw people walking out in front of the truck, that I realised there was a car there."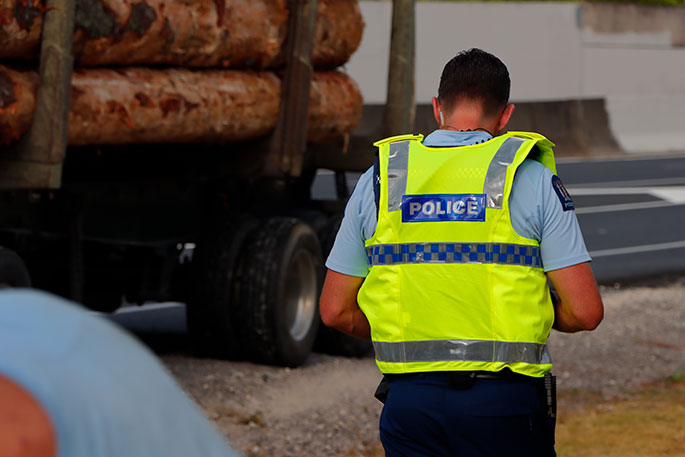 Two people sustained injuries, one moderate and the other minor, says a police spokesperson.
"I'm just glad I put the brakes on when I did, because if I hadn't, then I would have gone right over the top of them. It was good I was travelling slowly," says the truck driver.
"The main thing is that everyone is alright."
The logging truck driver, who was carrying 45 tonnes, says he is uninjured.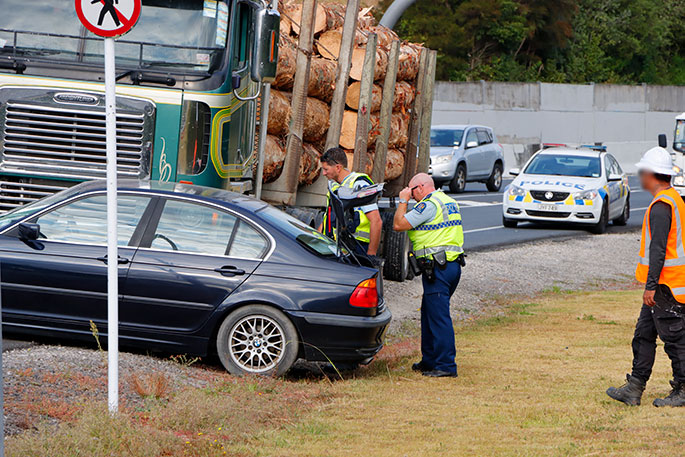 More on SunLive...