What's on in the Bay today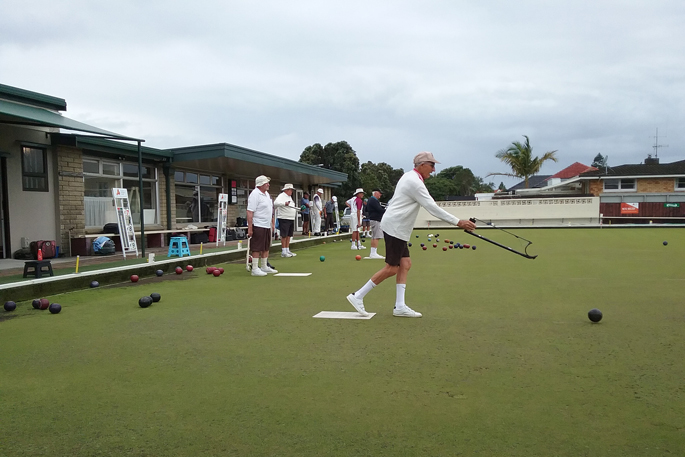 Good morning SunLive readers, a slightly cooler day is in store for us today with cloud this morning but a sunny afternoon is on the way with a high of 27 degrees.
A slightly quieter day in terms of events after a big weekend of entertain with the One Love festival taking place at Wharepai Domain on Saturday and Sunday.
A styling workshop is happening at the Ridge Country Retreat. You can also head along for summer bowls with Tauranga Citizens' Indoor Bowls or get together with filmmakers at the The Jam Factory.
Monday 27 January
Adult Social Ballroom/Latin Dance
Free introductory beginner dance lesson 10th Feb 7pm, at Club Mt Maunganui. Partner not necessary. Just come along! Ph Dean 021 230 3187 www.udance2.co.nz
---
Alcoholics Anonymous
Open meeting 10am at Tauranga Central Baptist Church, 13th Ave/Cameron Rd. All welcome. Ph 0800 229 6757
---
Blues Brothers Musical: Auditions
Want to audition for the world premiere of the musical The Blues Brothers: First Contact? Auditions in January 2020. Head to https://www.taurangamusicaltheatre.co.nz/shows/thebluesbrothers/ for audition info.
---
Body & Soul Fitness
For over 50s various venues Mon-Wed & Fri. Guest speakers & events. Ph Dianne 027 431 4326 or 576 5031
---
Chess at Mount Maunganui
Mount RSA Chess Club, 544 Maunganui Rd, 6-7pm. Late program 7pm onwards. Incl casual games. Noel 579 5412
---
Citizens Advice Bureau Tauranga
Free confidential impartial information & advice. Don't know? Ask Us! Phone or visit us at 38 Hamilton St, Tauranga. Mon-Fri 9am-5pm 07 578 1592 or 0800 367 222
---
Croquet
At Croquet Mt Maunganui, 45 Kawaka St; Mon, Wed, Sat; 9am for 9:30 start. Ph Jacqui 07 574 9232
---
Diabetes NZ Tauranga Branch
Drop-In Clinic. 10am-12. 174 11th Ave Tauranga. Information, education or support for anyone living with diabetes or their families. 07 571 3422
---
Dutch Friendly Support Network
Coffee morning (1st Monday of month) 10am-12noon. $4 Entry. Vintage Car Club Rooms, Cliff Rd, Tauranga. Ph Bernadette 07 572 3968
---
Let's Learn Lifelong Learning
Want something to do, to learn, to meet people? Check out www.letslearn.co.nz for night classes, workshops, lectures, courses, clubs of all sorts. Ph 07 544 9557 https://www.facebook.com/letslearnbop
---
Recycled Teenagers Gentle Exercise
Mon & Wed Tga Senior Citz Club 14 Norris St. 9:15-10:45am. Tues St Mary's Church Hall cnr Girven & Marlin 9-10:30am. Jennifer 571 1411 or 027 206 0776
---
Tai Chi Internal Arts
$5 beginner classes Mon 9:30 hall 33 Maitland St, Greerton. Mon 1:30 Bethlehem Hall. Tues 9:30 & Wed 5:30 Te Puke Memorial Hall. David 552 4425
---
Taoist Tai Chi
New beginner classes in 15 Koromiko St, Judea, 9:30-11am. Memorial Hall, Te Puke, 9-10:30am. Great for stress, suitable for all. Start anytime. Ph 578 6193 or visit www.taoisttaichi.org
---
Tauranga City Brass
Practices at the Band Hall, 10 Yatton St, Greerton. 7-9pm. All welcome, especially kit drummers/percusionists. Ph Jeremy 021 132 334
---
Tauranga Film Collective
If your passion is film & you want to be a part of a like-minded community of creative filmmakers meet at The Jam Factory 6:30pm
---
Tauranga Scottish Country Dancing
Beginners' classes start Feb 3rd, at St Johns Church Hall, 94 Bureta Rd. 7:30-9:30pm. Ph Heather 579 1556
---
Tauranga Senior Citizens Club
CARDS 500 Mon & Thur. INDOOR BOWLS Tues, Wed & Sat. 14 Norris St (behind Pak n Save)12:45pm for 1pm start. Entry $2 includes afternoon tea. New members welcome.
---
Tga Citizens' Indoor Bowls
Summer Bowls every Monday & Thursday. Monday, names in by 7pm & Thursday, 1pm. Everyone welcome. $2
More on SunLive...